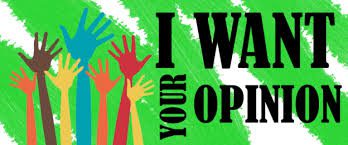 Okay, readers, I'm asking your opinion. Who's right here?
The CEO of a large nonprofit organization recently said to me:
Our agency gets almost all its funding from government, not from donors. We get almost all our clients through referrals, not from publicity. We need good relationships with state and federal officials and with other agencies. We don't need communications. If the person who does our website and social media were laid off tomorrow, I'd never miss her.
I think the CEO is wrong. Here's why.
Government funding for human services depends on public support. If you're a rich industry and can buy influence, you can get government to act in ways that the public doesn't support. Human services cannot "pay to play." If the public doesn't generally approve of what you do, there's no reason for elected officials or bureaucrats to continue funding you.
Public support can keep the budget axe from falling. At the federal level, the next Congress will probably try to cut whole programs–especially those that help the people who need help the most. Without public support, you're an easy target.
Public support depends on communications. Opinion leaders have to know, like, and trust your organization. It's up to you to make sure they do.
Good writing and social media strengthen face-to-face relationships. Even the people you "do business with" regularly may have a hard time explaining what you do. Giving them handouts and newsletters, and keeping your organization on their radar with email, website updates, and social media, helps them make good referrals (and speak well of you to funders).
When you start something new, you need donors.  Most government money is restricted to specific purposes. Your agency may want to try something innovative, or pilot a program you've never run before. Getting a grant to do that might take forever. Having unrestricted donations lets you get started now.
What do you think? Are there agencies that don't need communications, or is a great communications program a "have to have" for every nonprofit?