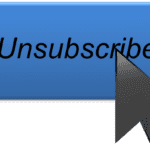 My friend Joan Hill received an email from an organization that bill itself as a grassroots movement to elect Democrats who will pass Medicare For All.
She was so turned off by the email, she wrote me: "I support Medicare for All, I love Cong. Pramila Jayapal who founded this movement, and I have just unsubscribed."
I know you don't want that reaction from your supporters!
What did Medicare For All do to lose Joan? They took her for granted.
Here's their email:
Subject: Joan, we keep emailing!
Do you see what I see in this email?
Medicare For All PAC tried to guilt her into donating. They never asked.
It's all about the organization. It's not about her.
She should be the hero of the story. Instead, she's getting the blame.
No wonder they lost Joan's support!
After the election, get your donor's vote
To be fair, a PAC is not the same as a nonprofit. Perhaps this PAC decided it was 2018 or never. They had an election to influence, and it was November 6. A donation by November 7 would be irrelevant.
Your nonprofit is not in that position. You want to go on, long after Election Day.
Your "campaign" for end-of-year donations may just be beginning…or for some small nonprofits, it may not even begin until after Thanksgiving.
And the value of that donor to your nonprofit is not the donation they give today, or even all the donations they give in 2018. You want them as a loyal donor, because their lifetime value will far exceed what they can give in a single year.
Do what it takes to keep your donors for a lifetime.