A guest post from Sarah Tedesco of DonorSearch
Each year, you and your fundraising team work hard to raise money for your cause and make a meaningful impact on your mission.
In the center of all your hard work are your donors, the people who genuinely believe in your cause and take the time and action to support your nonprofit.
It's more cost-effective and beneficial to retain donors than acquire new donors, so focus your efforts on developing those current donor relationships. And the right tools can help.

Even though fundraisers are now equipped with amazing tools, you still have to learn the best ways to use these modern solutions to build truly authentic relationships. The better you know your donors, the stronger your relationships will be.
In this guide, you'll be learning about the best ways to get to know your donors and the tools you can use to truly understand why donors give to your organization. Consider these top tips:
Ask donors for their preferences.
Record all donor data.
Invest in a prospect research tool.
Incorporate donor data into marketing initiatives.
1. Ask donors for their preferences.
In order to foster relationships with donors who continuously support your cause, it's good practice to determine their engagement preferences at the start. This can be as simple as asking them to check off a box in your donation forms!
The more personal and targeted your fundraising engagements are, the better your donors will respond to your outreach efforts. For instance, say a donor doesn't want any direct mail sent to their home address. Once you know this preference, the worst thing that you can do is to continue sending materials and physical letters. They'll just get annoyed with the barrage of mail and start to ignore your engagements.
Ask your donors' preferences on your online donation form. This way, you can record these preferences in their donor profiles right off the bat. It's also a good idea to let them change their preference as your engagement continues. You can include a link in your email signatures for easy access.
Make sure you keep track of these preferences:
Do your donors want to receive email communications, direct mail, mobile text messaging, or all?
How often do your donors want updates? Do they want to subscribe to your newsletter?
What kind of communications do they want to receive? Event invitations, volunteer opportunities, or donation request letters?
If they opted to give a recurring donation, what is their preferred payment preference?
Once you actively make an effort to meet your donors' preferences, it's more likely that they'll stick around and your retention rates won't stagger. The best place to keep track of all these preferences is your donor database.
2. Record all donor data.
To truly reach your donors and build life-long bonds, ensure that you're recording all the important donor data. This will depend on your constituent relationship management (CRM) system, also known as your donor database. 
Your CRM system should be recording every donor engagement and all key donor metrics in relation to your nonprofit organization. This means every email sent, every donation given, and each fundraising event ticket sold.
Investing in a capable CRM system is crucial in order to get a comprehensive view of your donors. Once you know their current relationship with your nonprofit, you can better ascertain the ways to improve your future engagement strategies. For example, if you notice that a lot of your donors are active on social media, maybe consider investing more time in that engagement channel.
How do you know if your CRM is doing the best it can for your nonprofit fundraising? Consider its integration capabilities. When the tools within your entire fundraising system are integrated with your CRM, you ensure that your donor data is centralized and accurate. Even as actions and engagements are happening in real-time, the information seamlessly flows into your CRM.
Make sure you're receiving data from these key fundraising tools:
Online donation tool. Ensure your CRM captures the donor name, key financial information, donation amount, and any other information that was required in your form.
Event registration tool. If your nonprofit often hosts events, ensure that your CRM records data regarding event attendance, registration level, payment preference, and more.
Email marketing tool. Make sure you have all the essential information to communicate effectively with your donors. For example, as soon as a donor makes a gift, your CRM should keep track of their email and send them an appreciation email thanking them for their contribution with that donor's name and donation amount. Additionally, track which emails are opened and which are ignored to know which engagements are working.
3. Invest in a prospect research tool.
Prospect research is a fundraising strategy that involves screening your donor database to identify high-impact donors. 
While it's possible that prospect research can be done manually and in-house, the efforts and resources your staff will use up might not be worth it. Many modern fundraisers turn to a digital solution to help. With a capable prospect research tool, you can effectively screen your donors against the nation's largest philanthropic databases.
To determine which of your supporters are likely to be high impact donors, your prospect research tool is looking out for wealth markers and philanthropic indicators:
Wealth markers provide a clue about your donors' capacity to give. Your prospect research tool is looking at your donors' real estate ownerships, stock ownerships, and business affiliations.
Philanthropic indicators help determine how charitable your donors are and their affinity to give. Your prospect research tool is looking at your donors' past giving, political giving, and other nonprofit involvement.
Your prospect research tool is great at highlighting donor metrics that you can incorporate into targeted and high-impact marketing initiatives. Donors with both wealth markers and philanthropic indicators are likely to want to give and have the means to give. Read on to learn how you can leverage this information to increase fundraising.
4. Incorporate donor data into marketing initiatives.
Major gifts make up a large percentage of your revenue, with 76% of yearly giving coming from only 4% of donors. Because your prospect research tool is screening for both a donor's affinity to give and capacity to give, this tool can accurately highlight those who might become major donors.
Identifying your major donor prospects doesn't mean that they're automatically going to make large gifts. You need to cultivate this relationship and set the stage for future giving. Your best bet is to segment these potential high-impact donors for targeted communications and other meaningful engagements. For instance, segment these donors and:
Give them event perks like early-bird registration or a discount code.
Consider writing a handwritten letter instead of an email for a more personal touch. Make sure to keep in mind their communication preferences!
Other non-ask communications like interesting nonprofit announcements, upcoming events, and volunteer opportunities.
Not only can your prospect research tool identify potential major donors, but it can also supplement other fundraising efforts.
Increase your corporate matching gifts.
Corporate matching gift programs are great opportunities for nonprofits, but are not taken advantage of as often as they should. Eligible donors can double or even triple their donations if they just submit a matching gift request. According to one study, an estimated $4-7 billion in matching gift funds goes unclaimed per year.
Corporate matching gift programs aren't as well known as other fundraising initiatives, so often donors don't even know that they can increase their gift without giving any additional funds.
Using your prospect research tool and a corporate philanthropic database, screen each of your donor's business affiliations. Then, send out specific matching gift letters to let them know of their eligibility! For a list of matching gift letter templates from a wide range of organizations, click here.
Target donor advised funds.
Another way you can leverage your prospect research data in smart ways is to look out for donor advised funds (DAFs). As stated in this DonorSearch flash class webinar, DAFs are the fastest growing form of philanthropy today.
A DAF account is a dedicated savings account for charity where an individual will deposit cash, stock, or other assets. However, the donor doesn't choose a recipient right away and instead makes this decision later on.
Finding out one of your supporters has a DAF is an exciting opportunity for your nonprofit. The supporter has already dedicated these funds to charity, it's just up to you to convince them that your organization is the right one.
Use your prospect research tool and highlight donors who might have DAFs by screening their wealth metrics. Segment those donors and start fostering those relationships to increase the likelihood of them choosing your nonprofit as their DAF recipient. Focus on non-ask communications so they know that this relationship isn't purely based on them giving you money.
Getting to know your donors is one of the most important jobs for your fundraising team. After reading this guide, you now know how to effectively reach them and can genuinely develop those donor relationships for future engagement. Good luck!
---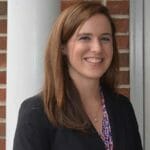 Sarah Tedesco is the Executive Vice President of DonorSearch, a prospect research and wealth screening company that focuses on proven philanthropy. Sarah is responsible for managing the production and customer support department concerning client contract fulfillment, increasing retention rate and customer satisfaction. She collaborates with other team members on a variety of issues including sales, marketing and product development ideas.