Here are the favorite posts of Communicate! readers during the past year about messaging, marketing…and miscellaneous.
Did you miss any of them? Now is a good time to catch up on advice that will help you gain more followers for your mission in 2022.
Have you already put some of that advice into practice? How did it go? We would love to hear about it!
A lot of the people who read this post were probably your followers, because they are just as frustrated with the behemoth we call Facebook as you are. Feel free to share this advice with them! Add specific instructions on how they can make sure to see your nonprofit posts more often.
This post touched a nerve with many readers who feel excluded when you plan around Christmas but only hear about their holidays when they point them out to you. We can all do better on this! For a calendar of Jewish holidays, check out https://www.hebcal.com/holidays/. (But that isn't going to help you figure out Diwali, Chinese New Year, Naruz, or Ramadan. Search and learn!)
Guest author Grant Cobb explains how to:
Look at your donor's past engagement.
Reference the donor's preferred communication channel.
Use demographic information.
Categorize based on average gift size.
Orient your marketing around your donor's location.
Can you tell a joke? Then you can write for blogs and social media.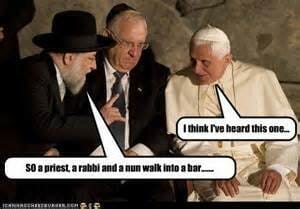 Does this sound familiar? You're on the Board or staff of a nonprofit organization. You love the work it does. Yet when you're in a social situation and somebody asks "What does your organization do?", you're at a loss for words.
It's embarrassing–and it's a wasted opportunity. That person asking you about your organization could become your most devoted volunteer, or your most loyal donor, if only you could get them interested.
And you can. Click the headline link to find out how.