Are you on Facebook or Twitter but don't really know what to do with them? Do you wish you had the time and the budget to do social media like the big kids?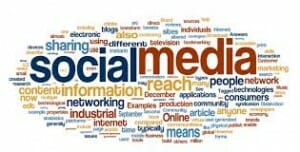 Small nonprofits, take heart! You have unique advantages you can use to make social media your own.
In The No-Nonsense Nonprofit Guide to Social Media, I guide you step by step.
Learn how to read your audience's mind and give them content that will make them loyal friends of your organization.
Find out how to choose the right social media and how to turn every single idea into ten blogs, posts, tweets, and videos.
Understand how to make your social media support your fundraising.
I wrote this ebook especially with you in mind. The practical approach  you'll find in The No-Nonsense Nonprofit Guide to Social Media will help you start small and grow your social media into an important part of your organization's work.
Social media can help you build stronger relationships with your donors, clients, and supporters. Doesn't your good work deserve that support?  Order the ebook today and get started on rocking social media.
Dennis