Every event your organization holds is really two events: the one happening before your eyes and the one happening on social media.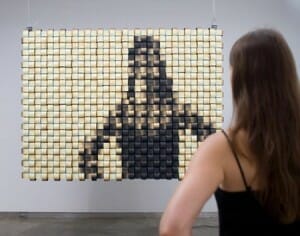 What? You aren't posting about your event on social media? Well, some of your guests are.
They're snapping photos with their phones and instantly posting them on Facebook or Instagram.
They're quoting your speakers on Twitter.
They're live-blogging during the event and posing their opinions afterwards.
You planned your real-life event so carefully.  You left nothing to chance. So…
How can you make sure your real-life event is just as good on social media?
Here are eight suggestions from Bizbash.com, translated into nonprofit.
Listen. Assign someone to follow what participants in your event are saying about it in real time.
Post about the event yourself.  Ritu Sharma of Social Media for Nonprofits suggests creating a "command center" where your staff and friends will have "adequate power supply, the best seats and vantage point in the house."
Speak with the same voice. Do you want to be earnest? Funny? Ironic? Confiding? Settle on a tone and a relationship with the audience and keep it up.
Keep it personal. Write like a human being–and write back to other human beings by name when they post about your event.
Expect the unexpected and plan for it. What are you going to do if the lights go out? If your keynote speaker says something offensive? Know what to do.
Put Twitter first. As Martha C. White says, "Tweets are the language of real-time social media conversation."
Woo "influencers." Find people who have a big following among the audience you want to make your own. Get those people involved in your event, online or off.
Be imaginative. Where might people be talking about your event? What terms might they be using besides the official event title? Search widely.
Social media are just as important between those big events. Which Social Media are Right for You?  Find out! Sign up for a free guide at www.dennisfischman.com.