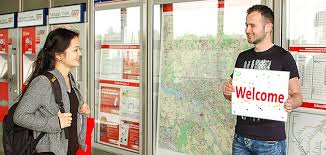 What should you do when a donor gives to your nonprofit for the first time? The obvious answer: thank them. But take it another step, and welcome them, too.
The Donor Welcome Kit
Thanking a new donor is essential, if you're going to make the donor feel like the hero of the story. Welcoming a new donor invites him or her to think of your story together as ongoing.
A welcome kit (also called a packet or package) tells the donor, "You matter to us. You're not just a cash cow. We're in this together for the long haul."
What should go into a welcome kit?
Pamela Grow suggests:
Typically your welcome package would go beyond a mere thank you letter to include items such as photographs, surveys, a benefits brochure, even a small gift such as a bookmark. Send them in an oversized envelope marked with a bold "Welcome!"
You can download a  kit that Pamela likes, from Mercy Corps, for an example.
How do you sound welcoming?
When you're welcoming a donor, avoid any hint of a business transaction. The welcome kit is not an item they've purchased. It's not a premium, or even a gift to a customer. It's  a warm smile and a hug, delivered through the mail.
Nancy Schwartz advises, "Imagine you're welcoming a new member of the family, perhaps your sister's husband to be. You want to make him feel like a part of the family."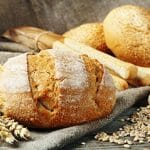 Another way to think about it: Rebecca H. Davis says you want your new donor to feel  "like you've just handed them a loaf of warm, homemade bread and told them you are really glad they showed up on a cold, rainy Sunday morning." Mmm, yummy!
How soon should you send your welcome kit?
Everything moves faster today than it did only a few years ago. You probably have heard that donors should get a thank-you letter within a week of sending their gift. Within two days of the time you receive it is even better…and if you call them on the phone within those two days (according to Tom Ahern), first-time donors who get a personal thank you within 48 hours are 4x more likely to give a second gift.
The same applies to the welcome kit: the sooner, the better.
"Mail the welcome pack out right after you receive the gift," Nancy Schwartz advises. "Send it first class if you can swing it. Your donor has to receive it within two weeks of making their gift for full impact."
Welcome by mail and email too
Happily, a lot of donors are giving online these days. Your nonprofit gets their gift almost instantaneously. That makes it easier for you to thank them, and then to welcome then, as soon after they donate as possible.
It also poses a problem. You may not receive the donor's physical mailing address. At first, all you may have for them is an email address. Does that keep you from sending a welcome kit?
Don't let it stop you. Here are three steps you can take to welcome online donors:
Create a welcome series of emails. You can gradually share more information that makes your donor feel happy they decided to give.
Interact online. In your welcome series, invite your donor to follow you on social media. Be sure to post content that they will like and share. Take good note of when they do, and which posts of yours grab their attention. That tells you what they really care about–and if you send them more content just like that, they will feel listened to.
Ask for their mailing address. In your welcome series, tell your first-time donor why it will be worthwhile for them to get something from you through the mail. Not "we want to send you this." Rather, "Because you care about ___, this is something you'll want to see."
Thanking your first-time donor is vital, but really, it's the least you can do. Making them feel like an essential part of the cause you both care about: now, that's really laying out the welcome mat!