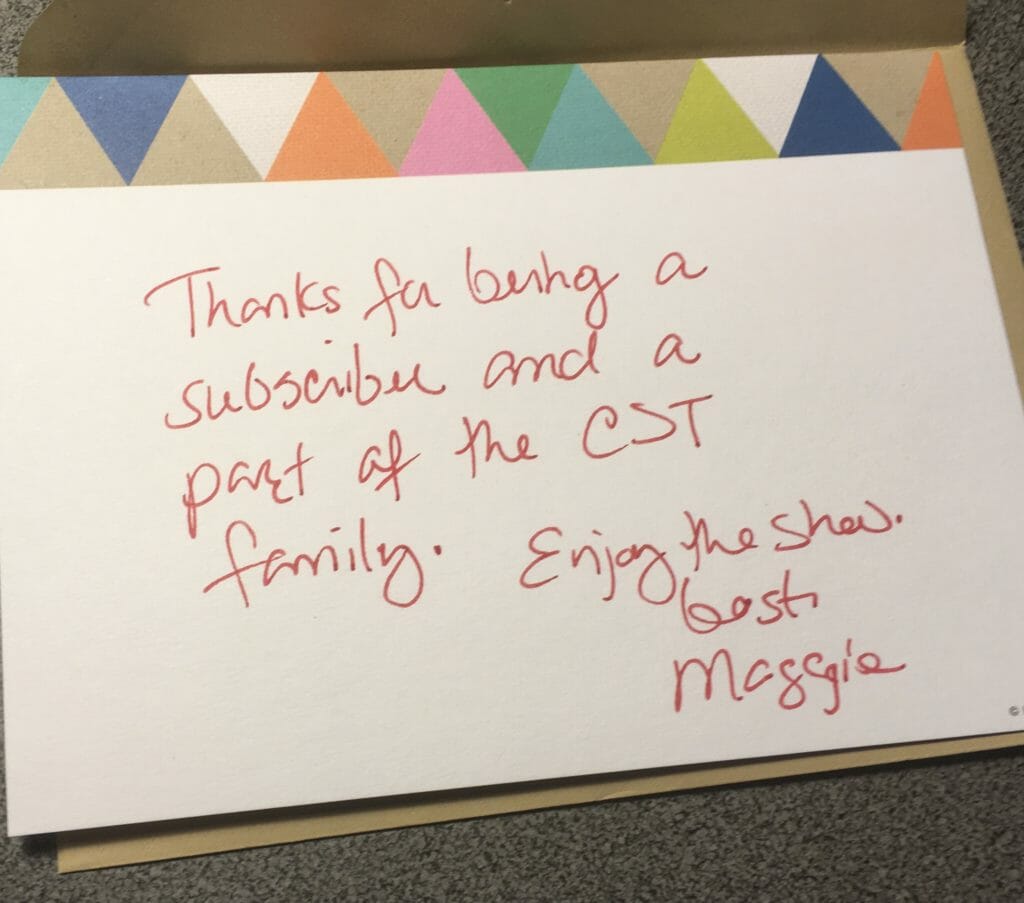 You pay for your tickets and you go to see the show, and an usher greets you and shows you to your seat. Before you can even sit down, you find a handwritten note on your seat. And chocolates! Sweet!
Are you in a good mood to watch the performance? Yes. Will you be coming back? Most probably!
That's how Central Square Theater in Cambridge, MA treats its subscribers. Are you treating your donors that well?
When a donor "buys the ticket" by making a donation, is your nonprofit letting them seat themselves, unnoticed? (In other words, letting your website send them an auto-acknowledgment and a form letter.)
Or are you welcoming them with a handwritten note?
Writing or personalizing thank-you notes will make you feel good. It will make your Board members feel they're a part of the fundraising without having to ask for money.
Most important, personal attention will make your "subscribers" feel at home, so they can settle in to watch your nonprofit's "performance." If they're glad they gave this time, they will tell other people…and give again next season.
P.S. Be a sweetheart to your supporters. Valentine's Day is over, and chocolates are cheap!