Let's say you work at a nonprofit organization.  You want to improve the agency's communications: writing, speaking, publicity, social media…the works.  You go looking online for expert advice.
The experts seem to be talking a foreign language!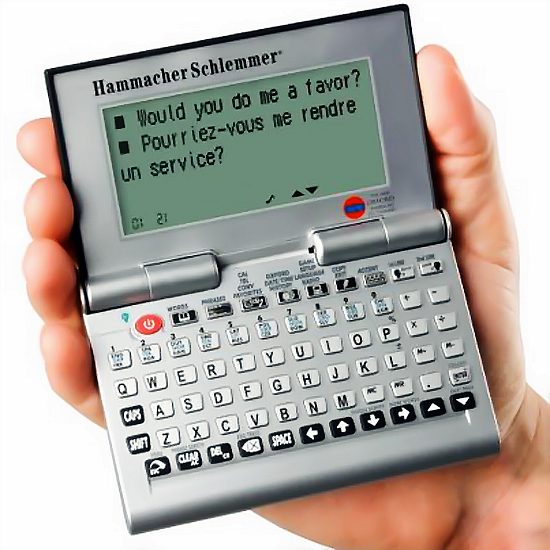 So much of what you find is written for business. You want to do what Katya Andresen suggests in Robin Hood Marketing and "steal" some corporate savvy for your cause–when it applies or when you can adapt it for your own purposes.  To use expertise, though, you have to understand it.
Here are thirteen business terms translated into nonprofit.
Brand.  Reputation, public awareness, visibility.  Your brand is not your logo: it's the overall impression people have of your organization before and after they've met you.
Customer.  In business, the same person pays for a service and benefits from it.  For nonprofits, it's different.  Funders and donors pay for a service, while clients benefit from it.  When you read "customer," ask yourself which group the writer means.
Chief Executive Officer (CEO) = Executive Director (ED).
C suite = senior staff.
Return on Investment (ROI) is like what you call "measurable outcomes," only with some assessment of how much it cost to produce that outcome.
B2B (Business to Business) = communications with your partner organizations, both those you work with now and those you want to collaborate with soon.
B2C (Business to Consumer) =communications with people who use your services.
Entrepreneurial.  Nonprofits call this "innovative."  In business, it also implies some self-promotion and some degree of risk-taking.  Make sure you're comfortable with blowing your own horn and trying things that might fail if you're going to call your agency "entrepreneurial."
Marketing.  Really, this is just communications with a purpose.  Businesses' ultimate purpose is to make money.  Your ultimate purpose may be to improve public health, enhance democracy, end hunger or homelessness, or enhance people's lives through the arts.  Either way, as long as you tailor your communications (outreach, publicity, call it what you will) to a purpose, you're doing marketing, and you can look for ways to do it better.
Content Marketing.  You may think of this as just "publication."  Unless you're publishing anonymously, though, what you write, or post, or video will shape the perception of your organization.  Content marketing means putting content out strategically in ways that benefit the consumer and build your brand.  One of my favorite examples is the Economic Independence Calculator put out by the Crittenton Women's Union.
Thought leader.  A person or organization that provides valuable insights to others in a particular field, or on a particular topic, so that they become the "go-to" source of ideas in that area.  Becoming a thought leader can reap great benefits for you, but it takes time, patience, and communications skills.
Networking.  Yes, this includes all those meetings where you meet people, talk about what they do and what you do, and try to figure out how you can help each other.  You're familiar with that.  You may even know how to use LinkedIn for networking online.  But I would say that the nonprofit equivalents of networking are coalition building and community organizing.  When you read about networking, instead of a Chamber of Commerce meeting, picture a community forum.  Instead of passing out business cards, picture knocking on doors and asking neighbors to pursue their interests together.
I have finished my list at twelve because in the nonprofit world, you are an expert.  What's the thirteenth term YOU'd like to see translated into nonprofit?  Please share the business term that doesn't quite fit what you do, and if you have a good way to translate it, please share that too!
P.S.  On Twitter, when I see good advice that's aimed at businesses, sometimes I translate it so it's more useful to us.  Find it using the hashtag #ispeaknonprofit.