Sending holiday greetings to your customers and community is a great way to let them know you're thinking of them. But not everyone celebrates the same holidays.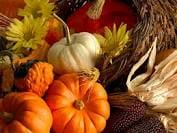 Yes, in the U.S. most people  celebrated Thanksgiving this past Thursday, November 26. But you may have some Canadians on your mailing list, and their Thanksgiving was was on the second Monday of October. Did you know?
In December, the Jewish holiday of Chanukah begins the night of Sunday, December 6 and continues through December 14. But for Jews, "the holidays" means the Rosh Hashanah–Yom Kippur–Sukkot–Simchat Torah set of holidays, and that happened in September and October this year!
Pagans celebrate Yule beginning December 21. Christians celebrate Christmas beginning with Christmas Eve on December 24 and continuing through the next day. And New Year's Day is January 1, but for the many religions and cultures that use other calendars, it may be just another day.
They may be hurt if you wish them A happy holiday, but not theirs.
Click To Tweet
How do you greet them all?
Ideally, you keep a record of which holiday each person on your list celebrates. Then, you send personalized email to each one.
If you haven't kept those records, now would be a good time to start! In the meantime, feel free to cut and paste the body of this message into your email and social media. Add, "To all our friends who celebrate these holidays, we send our warmest greetings."
Who's looking forward to Groundhog's Day?