A guest post by Debbie Salat of ABC Fundraising
As a nonprofit fundraiser, you likely host a variety of different fundraising events and campaigns each year. You can improve upon your current practices by finding fundraising ideas that are easier to implement, more accessible to donors, and more profitable. That's where virtual product fundraising comes in.
According to Double the Donation, 63% of donors prefer donating online. Virtual product fundraisers allow donors to contribute to your organization in a way that caters to their needs. Additionally, they're easy to set up, simple to participate in, and offer donors something in return for their donation.
To help you leverage this impactful fundraising method, we've created a list of four tips for how to get started with virtual product fundraising.
1. Determine your goals.
Provide focus to your virtual product fundraiser with clear goals. That way, your fundraising team has a complete understanding of the  purpose of the fundraising.
To develop a distinct fundraising goal, follow the SMART goal framework:
Specific
Measurable
Achievable
Relevant
Timely
These guidelines allow you to set objectives that are easy to track and evaluate. For example, a goal of raising $10,000 over the next six months through a virtual product fundraiser to support people without access to healthcare is a more tangible goal than simply raising money in support of a good cause.
Additionally, sharing these goals with your supporters will provide greater transparency about what you're raising money for. As a result, you can gain donors' trust and build lasting relationships with them.
2. Select a product.
The goals you've set should drive your product selection. For example, if you're trying to connect with donors during the holidays through your fundraising efforts, selling holiday decorations could help you achieve that goal.
Check out these examples of different product types you might consider for your fundraiser:
Food: Give your donors the chance to buy their favorite snacks and support your cause at the same time. ABC Fundraising recommends selling cookie dough in particular because you can earn up to an 80% profit.
Branded merchandise: Turn donors into brand advocates with branded merchandise. Selling t-shirts, hats, and travel mugs with your organization's logo can help boost brand awareness.
Discount opportunities: Allow your donors to save on everyday purchases and give back to your cause by selling discount cards. You can even give back to the community by including local vendors in the discount offerings.
If you're having trouble deciding which product to sell, think about your donors. What would they most like to purchase? Consider sending a survey to collect donor feedback and get them excited about your upcoming virtual product fundraiser.
3. Promote your fundraiser.
Let your supporters know about your fundraiser by promoting it effectively. You can spark interest in your fundraiser by showing some product sneak peeks beforehand. Then, you can share how to participate once the fundraiser is up and running.
Make sure to promote your fundraiser using a variety of communication channels, such as:
Email newsletter. Include a section about your virtual product fundraiser. Make sure to add pictures of the product you're selling and the link to your online store.
Social media. Show off images of the products you're selling. People will be more enticed to buy snacks and merchandise if they can get a good look at them before they make their purchase.
Website. Your website is the hub for updating your supporters about your organization. Create a new page to market your virtual product fundraiser.
To spread even more awareness of your fundraiser, lean on your supporters for help. Encourage them to share your online store link with friends and family. You can even turn it into a contest or giveaway, offering one entry per referral. Then, you can offer some of the products you're selling as the grand prize.
4. Track your fundraiser's progress.
One of the reasons why creating clear goals for your fundraiser is so important is that it allows you to measure your success.
One way to measure your success is through a fundraising thermometer. This visual allows you to track donations and provides an easy way for your supporters to monitor the fundraiser's progress. A fundraising thermometer can also encourage supporters to contribute, especially if you're close to reaching your goal.
Another way to measure your fundraiser's success is through Google Analytics. Through the Google Ad Grants program, eligible nonprofits receive $10,000 in monthly ad credits they can use to promote important landing pages on their websites. If you're part of the program, you can create goals in Google Analytics that align with your fundraising goals and promote your virtual product fundraising page.
While Google Analytics can't necessarily track donations, you can measure the success of your marketing efforts and determine which are most effective. Then, you can make sure to keep up those methods for future campaigns.
It can be daunting to set up a new type of fundraiser for the first time, but these tips will set you on the right track for a successful virtual product fundraiser. For extra help, consider partnering with a virtual product fundraising provider that can assist you with setting up your online store and managing your fundraiser.
---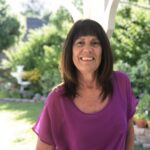 Debbie Salat 
Debbie Salat is the director of fundraising activities and product development at ABC Fundraising(r) – Debbie joined ABC Fundraising(r) in 2010 and is responsible for launching over 6500 fundraising campaigns for schools, churches, youth sports teams and non-profit organizations all across the USA.
With over 20 years of fundraising experience, Debbie knows the path to success for fundraisers which she shares with groups on a daily basis so they can achieve their fundraising goals.