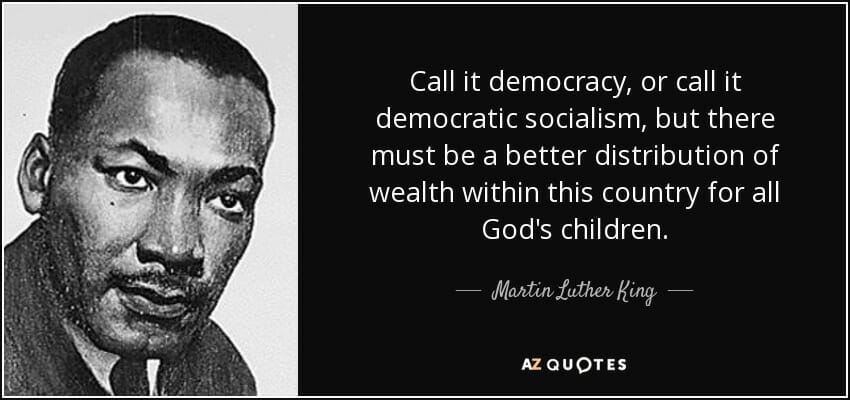 This year as we celebrate the birth of the Reverend Martin Luther King, Jr., let us remember him for the pro-choice socialist he was–and try to live up to that example.
Please read:
He pushed for a government-guaranteed right to a job.
He was a critic of capitalism and materialism.
He denounced the Vietnam War.
He championed Planned Parenthood and reproductive rights.