The fishmonger looked up proudly at his new hand-painted sign.  "Fresh fish sold here," it proclaimed.
A friend tapped him on the shoulder. "Nice sign, but it shouldn't say 'fresh'", he advised.  "That makes people think about the possibility that it…might not be."
The fishmonger took his paintbrush and painted over the "fresh."
Another friend asked, "Why does it say 'here'?  Where else would you be selling it?"
The fishmonger painted out the word "here."
"Sold?" asked a third friend.  "Does anybody think you give your fish for free?"
One more swipe of the brush removed the 'sold.'
A fourth friend scoffed, "Why say 'fish'?  You can smell them a mile away!"
With a sigh, the fishmonger raised his brush and painted out the last word.
This is what happens when you let people who don't know what they're doing edit your fundraising message. You end up saying nothing. And it stinks.
Click To Tweet
Does that mean you shouldn't seek advice? Far from it!
Ask somebody outside the organization to read it, because they can tell you what you're taking for granted and not explaining.
Ask your Executive Director to read it, because they are probably going to have to approve it anyway.
Ask someone with a fresh set of eyes to read it for spelling and grammar.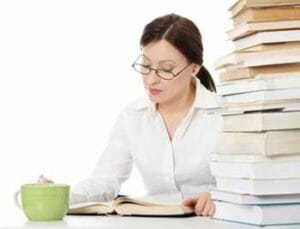 But when it comes to writing appeal letters, trust your development person. They know what they're doing.
Some kinds of letters work, even if they seem ungrammatical, choppy, bold, and personal.
And by "work," I mean get read and raise money.