A guest post by Ryan Felix, of Loop
A nonprofit's brand is what sets it apart from the crowd. It's the identifier that supporters use to recognize the organization and everything it stands for.
Brand recognition is a valuable factor in the marketing plans of all types of organizations. Larger companies have the most recognizable brands, like the Nike "swoosh" or the Apple logo. Even some large nonprofits are immediately recognizable, like the Red Cross or Girls Scouts.
Just like these massive organizations, your nonprofit brand is integral to your organization's identity. When your supporters come across your logo on the web or social platforms, they should immediately recognize that the message is associated with you.
However, your brand isn't just about your logo. We've compiled this guide of five tips to create a consistent and recognizable brand identity:
Identify your target audience.
Get inspired by brand elements you admire from other nonprofits.
Create a style guide for your nonprofit's brand.
Maintain your brand across all channels.
Work with a nonprofit brand agency.
This succinct guide summarizes some of the tips in the complete nonprofit branding guide from Loop: Design for Social Good. After you've read this article, you can see examples of these tips at work in the more complete guide.
1. Identify your target audience.
Consider who you interact the most with. Do you work primarily with low-income youth in New York? Middle-aged women in Montreal? These two audiences will respond differently to visual design choices and should be taken into account when you make decisions for your brand.
To be even more accurate, involve your audience in your branding process. Ask for their input using surveys and conduct A/B testing to better understand how they interact with different design elements. Be sure to only test one element at a time so that you understand which elements caused better engagement results.
2. Get inspired by brand elements you admire from other nonprofits.
Even if you're not a designer, you can identify brands that you like versus ones that you don't. Take that instinct a step further by analyzing the brands you do like and identifying the elements that make them appealing.
Look at top nonprofit websites and start looking for the elements that make them stand out to you. After you've looked through several websites, make an initial list of the sites you find visually appealing and another of the sites you dislike visually.
Then, consider each element on the individual sites to determine what you like about the designs on your "visually appealing" list. Some elements to consider include:
Colour palette
Font type
White space
Patterns
Shapes
Images
After you've identified the elements you prefer over several sites, you'll likely start seeing some overlapping features. For example, you might find that you prefer a friendly, lowercase font over a bold, all capitalized one. Or, you might prefer bright, warm colours more than cool, subdued ones. Adopt these preferred elements for your nonprofit's brand to develop your own style.
3. Create a style guide for your nonprofit's brand.
Once you've completed the prep work, establish your brand by developing a style guide to follow for your nonprofit. This style guide defines the brand elements that you'll leverage for consistent, strategic communication.
Your guide should include the stylistic elements that define your nonprofit's visual identity, including the following:
Colour palette
The colours you choose should be aligned with the tone you'd like to convey to your audience. Different colours inherently communicate different characteristics. For instance:
Red communicates strong emotions like strength and health and conveys urgency.
Orange tends to be a more playful colour, representing friendliness and energy.
Yellow represents sunlight, communicating warm and happy emotions.
Green traditionally represents growth and prosperity, often linked to climate and sustainability.
Blue is associated with a number of feelings, including calmness, tranquility, and trust.
Purple is often associated with innovation.
Black tends to represent more serious brands going for a bold or activist-driven look.
Choose the colours that best represent the message you'd like to convey, then add them to your style guide. These colours will be used repeatedly on your website and throughout your other marketing materials.
Logo
Your nonprofit's logo succinctly encompasses your entire brand in a simple, single design. When your audience encounters your logo, they should immediately relate it to your mission.
Here are some tips to make sure your logo is impactful:
The design is simple. Too many small details will be challenging to copy and repeat in varying qualities and scales across multiple marketing channels and different materials.
It looks good in greyscale. If you're printing your logo on a black-and-white letterhead, it should still be recognizable and attractive.
You have multiple versions. Certain circumstances may require your organization to use your logo with or without a tagline or in a different colour. Create these versions up front so they're available when you need them.
Typography
Typography encompasses both the typeface (fonts and font families), style (ie. capitalization), and hierarchy. How you combine these elements will display tone just as colour decisions do.
When you choose a font, consider both usability and tone that is conveyed. For example, serif fonts tend to be more challenging than sans serif to read on computers. So, if your organization operates primarily on digital platforms, it's easier for your audience to read paragraphs of text in a sans serif font.
Tone can be conveyed depending on the weight and feel of the typeface. Advocacy organizations may speak with urgency, calling for a bold font. Meanwhile, a children's charity may speak softer, using a more lightweight, geometric font.
Choosing the style of your typography also depends on the tone you wish to convey. To communicate a friendly, approachable tone, you might choose an all lowercase font. Meanwhile, to communicate urgency or action, you might choose all capital letters instead.
Personality
While colour, typography, and logos primarily focus on the visual elements of your brand, your personality comes from the way you communicate and market your content to your audience.
Choose a consistent tone of voice that aligns with your organization's identity to communicate with your audience. Then, carry this tone across your platforms, from your website content to your social media posts.
Save your completed style guide as a PDF so that it can't be altered by others. Then share it with your design team, vendors, and marketing team. This will help you maintain a consistent brand across your team.
4. Maintain your brand across all channels.
While the content of your fundraising asks and messages may change depending on campaigns and programs, your brand should be immediately recognizable on each communication platform.
Nonprofit website. Your website is the central place from which you'll build out your brand. Include your logo across all website pages, leverage your standard colour palette, and be sure all content portrays your brand personality.
Direct mail. Design a letterhead for your direct mail to use on every letter you send. For guidance, you can use letter templates like those offered by Fundraising Letters. Templates can be helpful to be sure all important information is included in the letter. However, customize the text to align with your personality before sending it.
Email. Leverage email software that provides more visual customization options than a generic email account. Mailchimp or similar solutions provide visual options to adopt your visual brand for every email you send.
Social media. Use your logo as your profile picture on social platforms. Customize your cover photo to also represent your brand. You might choose to include an image of your work, your team, a campaign, or constituents to personalize your social media page further.
When you adopt new audience-facing nonprofit software, choose solutions that offer customizable visual elements. This will ensure you can maintain your brand across any and all platforms, including crowdfunding pages, donation pages, or other fundraising opportunities.
5. Work with a nonprofit design agency.
While there are tips and tricks you can use to make impactful design decisions, you won't become a design expert overnight. But you can have access to industry experts when you work with a design agency.
The best agencies will walk through the various design steps with your organization, getting to know your mission and personality in order to reflect them in the visual decisions you make. By working with an agency, you'll see benefits such as saved time, access to expert advice, and increased confidence in design decisions.
While an agency is the most efficient choice to establish your brand, you can choose a more DIY approach. If you decide to go with the DIY method, ask other nonprofits if you can view their style guides or search for examples online. This will help guide your design decisions, ensuring you don't forget any important elements in your own brand guide.
---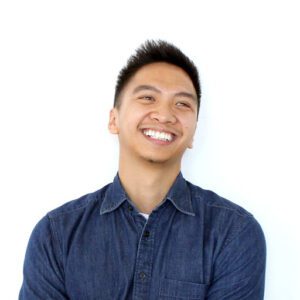 Ryan Felix is a co-founder of Loop: Design for Social Good who brings a strong intuition and insight to create bold, creative & impactful websites. Ryan has led design studios in Toronto and New York using his knowledge of Human Centred Design to increase meaningful conversions and design enjoyable web experiences.