So you've decided that for your audience, shorter is better.  You want to write briefer posts, use fewer characters in your tweet–get to the point.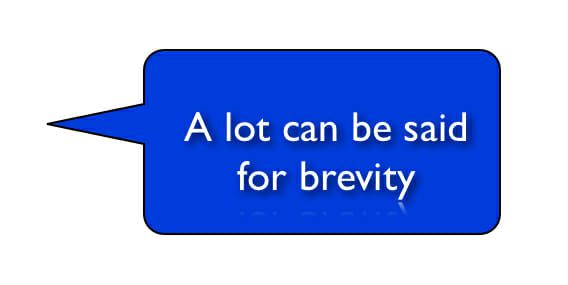 How do you do it?
There are really only three ways.
Inspiration. You have a flash of insight and you write it down, and then you stop.
Perspiration.  You write an essay, and then you go over it line by line, word by word, figuring out what's really necessary.  You sweat.  You curse.  And you leave a lot of it out.
Planning. You figure out ahead of time what you're trying to say, to what audience, to create what effect.  You stick to one main point.  If you find you have multiple points, you now have several ideas for the price of one.
As you can probably tell, I vote for planning.
Which of these approaches is right for you?