A guest post by Russ Oster, Grassroots Unwired
Why volunteers?
Most nonprofit organizations are accustomed to having a lot of work to do and limited staff members available to accomplish it all. This is why volunteers are such a valuable resource, especially for small and mid-sized nonprofits.
With a healthy supporter network, your nonprofit can rely on a steady base of volunteers to help with your events, fundraisers, and advocacy campaigns. Plus, volunteers not only help nonprofits manage their workload, but often active volunteers become regular donors!
Whether you're running a silent auction or a community 5k fundraiser, you'll need to attract and recruit volunteers. However, finding those volunteers can sometimes be a challenge, especially for small and less well established nonprofits.
Four tips for attracting volunteers
To help your nonprofit grow your supporter network and create a reliable pool of volunteers for your upcoming events, this article will explore four tips for attracting volunteers:
Create a compelling campaign message.
Write detailed volunteer descriptions.
Offer a variety of volunteer opportunities.
Build a strong volunteer program.
1. Create a compelling campaign message.
Volunteers want to dedicate their time to causes they care about. Your recruitment posts should explain to them why your mission matters through a compelling campaign message. This message should be specific to your organization's brand identity, while also working to connect with volunteers on a personal level.
When crafting your campaign message, consider using the following strategies:
Emphasize your campaign's impact. Your volunteers should know what your campaign is trying to accomplish. By explaining your goals, you can convey your overall impact and demonstrate how your supporters will be making a difference when they volunteer with your nonprofit.
Use storytelling strategies. Most people volunteer to work with causes they have a personal or emotional connection to. Your recruitment posts can help build this connection with storytelling elements. Getting Attention's guide to nonprofit storytelling specifically emphasizes the importance of invoking an emotional response, then providing next steps readers can act on, such as signing up to volunteer.
Add visuals to your posts. Visuals can go a long way towards attracting attention to your cause. For digital campaigns, a striking visual can help your posts stand out from the crowd, raising the chances that they will be seen by potential volunteers. Additionally, photographs help volunteers better visualize exactly what work they'll be doing and what their efforts will support.
2. Write detailed volunteer descriptions.
It might sound obvious, but your volunteers will want to know what they'll be doing at your nonprofit before signing up. Plus, by providing more details about your volunteer positions, you can improve your chances of attracting volunteers with the skills and qualifications you need.
When writing your volunteer recruitment posts, be sure to specify the following:
Responsibilities. Give your supporters a basic overview of what they can expect when they volunteer. This should include their daily duties and any other information associated with their responsibilities. For instance, if you're recruiting door-to-door canvassers for your next advocacy campaign, you would want to add details about the necessary physical requirements. This will allow volunteers to choose opportunities based on their own accessibility needs.
Required skills. If your nonprofit needs volunteers with specific skill sets, make sure your post explains what those skills are in detail. For example, if your nonprofit needs someone to help manage your virtual event's live stream, your post should mention all necessary technical proficiencies.
Expected time commitment. Each of your volunteers has a unique schedule, so make sure they know upfront if their availability lines up with when your nonprofit needs volunteers. For instance, you will want to specify if a position is recurring or will be a one-time event. For recurring roles—such as helping out with your local initiatives, doing administrative work, or helping with long-term fundraising—consider making permanent posts on your website so new volunteers can view them at any time. These postings should include expected hours during the week and specific days you need volunteers to come in.
Additionally, be sure to let volunteers know what they can stand to gain from working with your organization. While all of your volunteers are invested in advancing your cause, many of them are also interested in learning new skills, meeting like-minded people, and completing work that they enjoy and is fulfilling.
3. Offer a variety of volunteer opportunities.
Each of your volunteers has their own skill set and is interested in doing different kinds of work. You can accommodate more volunteers and grow your network by offering a variety of ways to get involved.
For example, nonprofits running advocacy campaigns can offer at least the following three different volunteer opportunities:
Door-to-door or street canvassing. Volunteers who live near your nonprofit or in your campaign's target community can help out by becoming canvassers. These volunteers need to be friendly and ready to talk to a variety of people about your campaign. You can help these volunteers out by arming them with canvassing software and training sessions on how to discuss your campaign.
Virtual canvassing. Virtual canvassing is a more accessible alternative than door-to-door and street canvassing for your supporters who live far away or may be unable to travel to your targeted areas. These volunteers would instead canvas via virtual conferencing tools, allowing them to have the same conversations as your traditional canvassers from the comfort of their homes.
Peer-to-peer campaigns. Peer-to-peer campaigns make use of your volunteer's personal relationships to earn additional revenue and add even more connections to your supporter network. This volunteer opportunity would be a good choice for volunteers that actively use social media and are interested in discussing your campaign with their friends and family.
Giving your volunteers options can also benefit your long-term supporters. For instance, a recurring donor may be interested in getting further involved with your organization, deepening their connection with your nonprofit in the process.
4. Build a strong volunteer program.
Volunteers who had a positive experience may discuss your nonprofit with their friends and family, helping build your overall network through word-of-mouth. These personal recommendations can be one of your nonprofit's most effective marketing strategies for gaining new supporters..
While every organization's volunteer program will look different, most can improve their overall approach by:
Ensuring help is always nearby. Your volunteers work hard, but situations where they need help will come up. Whether your volunteers are working in-person at an event or assisting remotely from home, make sure they have the tools necessary to reach out to a supervisor for assistance at a moment's notice.
Letting volunteers play to their strengths. As your volunteers get to work, you'll likely start to notice their individual talents and expertise. Some volunteers may even approach their supervisor, and ask if they can work in a role better suited to their strengths. For example, Grassroots Unwired's canvassing tips guide discusses how canvassers tend to do better when volunteering in their home communities, due to being more familiar with the people there.
Following up after your campaign. Once your campaign wraps up, be sure to reach out to all of your volunteers to thank them for their work. This follow-up could be a simple thank you message, a package with a few gifts (such as pins, water bottles, or other merchandise your nonprofit has on hand), or even a volunteer appreciation event.
Once volunteers have worked for your nonprofit for a certain number of hours, they may qualify for a volunteer grant. Volunteer grants are donations made by your volunteers' employers when their employees donate their time to charitable causes like yours. Help your volunteers research their eligibility and complete any forms to help claim these funds for your nonprofit.
---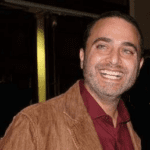 Russ' first experience in the world of grassroots organizing came when he was an infant and his mother pushed him in a stroller door to door to collect signatures for the Impeach Nixon movement. Eighteen years later he embarked on his college career in Washington, DC and during that time developed a passion for campaigns and elections that started with an internship on the campaign of the first woman ever elected to Congress from the State of Virginia.
For the next 15 years Russ lived and breathed campaigns, running field operations in a wide range of races and for a number of coordinated campaign efforts. When it became obvious to Russ that the technology existed to make field efforts drastically more efficient and accountable but the solutions did not, he launched Grassroots Unwired and has worked every day since to keep GU on the cutting edge, pushing new features and enhancements to meet the needs of every evolving grassroots organizing efforts.