Can you get families to eat healthier food, delinquent students to start showing up on time, businesses and governments to save millions of dollars by buying smarter, all by learning one set of concepts?  Chip & Dan Heath think so.  In Switch, they lay out a basic framework for all kinds of change, from the individual to the social level–and they tell stories to show how to make the changes.

The framework
: Each of us is a Rider (rational mind) trying to direct an Elephant (emotional side) along a Path (the environment we're operating in).  To make a change, all three have to pull together.  Why don't they?
"What looks like resistance is often a lack of clarity." The Heaths show how you can help the Rider in yourself, your colleagues, or your fellow citizens by
making it clearer exactly what they need to do.
  If you can find a few bright, shining examples of what works, for instance, you can get other people to adopt that approach.  Not everyone will go along, but if enough people buy in, a little change in behavior can lead to a big change in the result.
"What looks like laziness is often exhaustion." We have a limited amount of self-control. A small rational Rider can only tug on the reins of a big emotional Elephant for so long!  And the rational side of us may plan forever and not get around to acting–I've heard this called "analysis paralysis."  The trick is to
get motivated
to do what we know would make a difference.  The authors show us how to take changes in small steps and aim for early victories.  They also show how we can cultivate the belief that we are capable of change…which is key to being able to make the change we seek.
"What looks like a people problem is often a situation problem."  If we can make it easier for people to do something different, more of them will.  If we can encourage new habits, those habits will take a lot of the stress and strain out of change.  "Behavior is contagious," so show that a lot of other people are doing the right thing and you will get even more people to join them.  (This is a concept I've heard people call "social marketing," and it's one of the big reasons that fewer people smoke tobacco today.)
The Heaths illustrate all these concepts with stories that are "made to stick" in your mind (to use the title of one of their previous books).  Here's one that pulls all three together:
In 2004, 1 out of every 10 patients in the U.S. received defective medical care.  For instance, they "did not receive their antibiotics in the specified time."  So, "thousands of patients were dying every year, unnecessarily.  Dr. Donald Berwick set out to change that.
He proposed that the medical industry save 100,000 lives in 18 months, and he gave them six specific ways to do it.  (Clarity, for the Rider.)
He brought in a mom whose little girl had been killed by a medical error.  She told the hospitals, "I know that if this campaign had been in place four or five years ago, that Josie would be fine." (Motivation, for the Elephant.  What greater motivation is there for a healthcare professional than saving the life of a child?)
He made it easy for hospitals to join the campaign (by signing a one-page form) and brought them together in conferences where they could see how others just like them were succeeding.  (Smoothing the Path)
As a result. by the set date, the campaign had saved 122,300 lives, "the equivalent of throwing a life preserver to every man, woman, and child in Ann Arbor, Michigan."
Now, I am not convinced that this formula for change will always work.  I agree with the Heaths that even a marginal improvement is better than none, and their techniques will work when there is no entrenched and powerful opposition to the change you have in mind.  You can probably lose weight this way.  You can very likely get more people where you work to respond to their email. If you are trying to raise the minimum wage, or end global warming, or stop a war, you are going to need more.
As Frederick Douglass famously said, "Power concedes nothing without a struggle."  For struggle, you need a movement.  You cannot throw a behavioral switch. Even a social movement would have something to learn by reading this book, however, and for most of us, most of the time, this framework will be a powerful set of tools.  I strongly recommend reading this book and then going to work on making change where you live.
Deanna Zandt has written a wonderful guide to social networks for people who don't feel at home there. She explains what's new about building relationships through Facebook, LinkedIn, Twitter and the like, and she encourages us all to participate.
"Sharing is daring," she says. By putting more of yourself out there, within limits that you consciously set, you increase your credibility with people who are just getting to know you. As you become more well known, you win people's trust. At the same time, she argues, sharing personal and professional information helps build a better world. If someone reads and enjoys a tweet I send out about good communications AND they go to my blog and find my Jewish musings, then it registers that a person they respect can be serious about being Jewish (or gay, or a feminist, or…whatever you are. Fill in the blank.) It may be overstating things to say that this will change the world, as she does in her subtitle, but at least it will show what the world is already.
In any case, sharing more about ourselves is the direction we are all heading. "Transparency is the new black." So, better try it on and find a style of social networking that compliments you. In the Resources section of the book, you'll find tips for individuals and tactics for organizations that she recommends. Try a couple and see how they work for you.
Reading this book, I felt as if I were a traveler in a new and foreign country, with a helpful guide pointing out the landmarks and explaining local customs. At the same time, paradoxically, I felt as if I'd come home. Really being interested in other people, helping them with what they're doing, and offering them ways to help me too (or promote a cause we both care about): this is what I've always done.
Back in 1986, when Rona answered a personal ad I'd placed in a newspaper, I realized that we already had met through the local chapter of a progressive Jewish organization. It would have been very awkward if I had kept that to myself and didn't tell her that right away when I wrote her back. By letting her know, not only did I show that I cared about honesty in relationships right from the start. I also (not realizing it at the time) let her see that she knew people who knew me and shared some of the same values that moved me. That was the basis for beginning to trust me. Reader, she married me.
Organizations are also looking to woo people, and they will have to open up more to build lasting relationships with volunteers, supporters, donors, customers, or investors. I would like to focus on helping them do it, online and off.
I'm 55 pages into Deanna Zandt's Share This!  I've had two big surprises so far.  One is that the book has said very little about techniques or tactics for using social media: it's mainly about the attitude you bring to it.  I tried to summarize that attitude in my very first tweet:
Recipe for good conversation: Listen. Ask questions. Pay attention to answers. Contribute when you can keep the conversation going.
(And, I might add, be yourself.  Not necessarily your whole self, everywhere, all the time…but nothing but yourself.  People will trust you partly because you show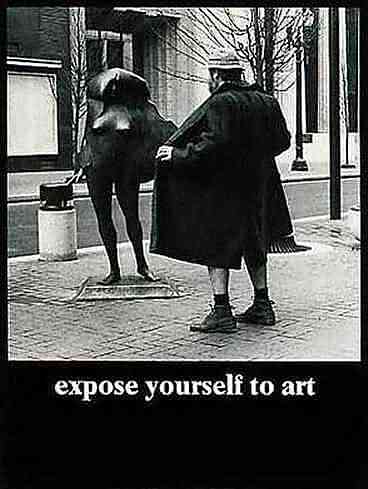 you consider them trustworthy.)
Surprise #2: most of this is what I do already, face to face.  I would never dream of walking into a room and telling everybody, "Listen to me because what I have to say is the most important thing"–so why would I walk online and do that?  And on the positive side: I try to share information and ideas and make introductions that I thing people would benefit from.  Does it really matter whether I do that face to face, on
the phone
, by email, or on Facebook or LinkedIn?