Have you ever seen the motto below in a workplace?  
"We have done so much with so little for so long, we are now qualified to do anything with nothing."
It's supposed to be wry, humorous, witty.  Instead, it's become a style of management.  And it doesn't work.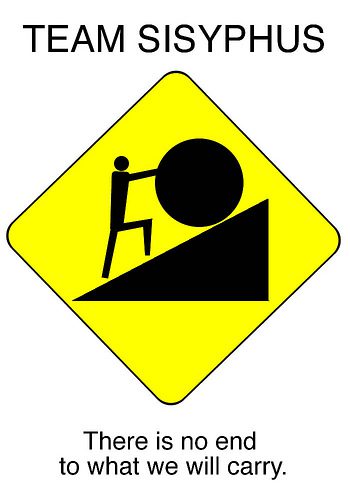 When businesses ask workers to do more with less, the most dedicated workers do try.  Eventually, even they end up reducing quality to meet the demand for quantity.  And their companies fall behind.
When funders ask nonprofits to do more with less, the nonprofits skimp on the tools and training they need in order to do a good job, and exploit their workers' commitment to the cause to pay them less than a living wage.  Result?  Low staff morale, high turnover, and reduced quality service to the clients.
Now, technology can sometimes make work more efficient.  Sometimes, though, it changes the way people are used to getting the job done without letting them actually do any more. 
Instead of more with less, the company gets less for less.   You get what you pay for.
Isn't it time to try doing more with more?