If you have to put your time and energy into finding new donors OR renewing the donors you have, choose donor retention.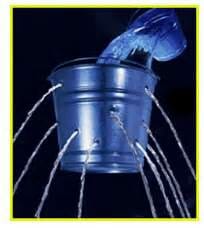 Don't just take it from me. "The old growth model is acquiring more new donors than we lose," says Josh Whichard, a partner at Washington, D.C.'s DonorVoice. The old model, said Whichard, is like a leaky bucket, but one with more water and fewer holes. The new model is to plug more of those holes and need less water. In other words, renew your donors.
Why is it better to renew than to acquire? Lynne Wester of Donor Relations Guru Consulting points out that it's "7 times more expensive to obtain a new donor than it is to keep the one you have." Renewing one donor is as good as finding seven new ones!
And Kivi Leroux Miller, one of the leaders in the nonprofit field, tells us that nonprofits have to focus on retention to thrive in the long term, and she adds, "I certainly hope we will see retention grow as a priority in coming years."
When You DO Need New Donors
Sometimes, though, you just can't do without new donors. Maybe you're a new nonprofit, starting out with a small circle of friends. On the other hand, you could be an old organization whose loyal supporters are aging out.
And no matter how many leaks you fix, some donors will always be one-time donors (like the majority of the people who give in honor or in memory of a friend). You need to replace the dollars they give, either by getting your existing donors to give more, or by acquiring new donors.
How do you do find new donors when you need them?
Communication is Key
In the for-profit world, companies are facing an uncomfortable fact. "Experts everywhere proclaim that people are 60% or more of the way through their decision process before they contact you or your company," says sales maven Jill Konrath.
Nonprofits are in the same boat. Donors today do their research. They look up their favorite causes online, and they check out what you have to say about your organization–and what others say about you–before you ever hear from them.
So, if you want to find new donors, mostly they have to find you first! And when they find you online, they have to like what they see, or they will choose some other organization before you ever send them an email or a newsletter, much less an "ask."
So, you will need to:
Introducing You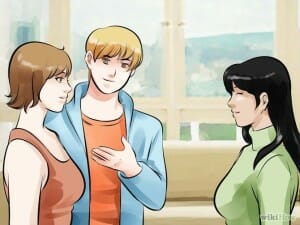 But the best way you can acquire new donors is by having your loyal year-after-year donors introduce you!
Yes, we're back to the importance of donor retention. Even for getting new donors, it's vital to renew  your support from the people who have given to you already.
Think of it this way: Before they will give to you, people have to know you, like what you do, and trust you with their money.  What helps a person get to know, like, and trust your organization more than the word of a mutual friend?
Ways Your Donors Can Introduce You
In person. Ask a thoroughly committed donor to set up a lunch date with one of their friends, to introduce the organization.
Forward an email. Your donor can pass along your message with one of their own, "Kathy, I thought you'd want to read this because…"
Share a post on social media. Again, it helps if they personalize it.
Direct people to your website for timely, topical information.
Just talk about you! "John, did you know that I'm involved with [your organization's name here]? And I'm excited about it!"
If you don't think your most loyal supporters will be happy and proud to introduce you to their friends, then your organization is a leaky bucket–and you may need to spend more time renewing your donor support instead!
But you may be underestimating the loyalty of your existing donors. Ask them. You have nothing to lose, and you may have a whole world of new supporters to win. Who are you going to ask for an introduction, today?