A guest post by Laura Rhodes of Third Sector Consulting
Your nonprofit relies on donations from individual donors. And, chances are, you're a donor to other nonprofits as well.
Do you pay attention to how different organizations thank you when you make a donation? I sure do. Recently, I made modest, but equal, gifts to a dozen nonprofits. What happened next inspired this post.
12 THANK YOU'S IN 24 HOURS
My adopted hometown of Bozeman, Montana hosts a community-wide Giving Day each spring. It's a 24-hour blitz to raise money for local nonprofits. This year, they set a $1 million goal. (And they crushed it, by the way.)
Although it was one campaign, the nearly 200 participating nonprofits had their own ways of saying thank you – some better than others.
TIP: Remember, in fundraising, your best prospect for a gift is a current donor. So, think of the way you say "thank you" as the first step towards getting that next gift.
UNDERSTAND WHAT  DONORS WANT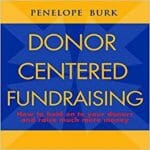 Penelope Burk literally wrote the book on Donor Centered Fundraising. Her oft-quoted research found that donors really only want three things:
prompt, personalized acknowledgment of their gifts
confirmation that their gifts have been set to work as intended
measurable results on their gifts at work prior to being asked for another contribution
Keep in mind what donors want – and remember these Do's and Don'ts – as you're writing your next donor acknowledgment.
DO acknowledge your donors promptly. 
The Give Big campaign used an online giving platform. As such, I received an automatic email immediately after I made my gifts.
In fact, I received 12 automated emails that day – one from each charity that I supported. Each charity had customized their auto-acknowledgment message. It wasn't a generic campaign message from the event organizer. Awesome!
TIP: Match the acknowledgment to the way the gift was made. Online gift? An email thank you is fine. If the donor mails you a check, then you should mail them a thank you. And it's a best practice to get that written letter out the door within 48 hours of receiving the gift. 
DON'T "set it and forget it." 
Unfortunately, half of the nonprofits that day only sent me an auto-responder thank you. It's been more than a month now, and I've heard from just six of them, since the Give Big Day.
Four nonprofits sent me a second email within the next day or so. A fifth sent me a card in the mail with a handwritten note of thanks. And the sixth sent both a personal email and a handwritten note. Love that!
TIP: There's a saying in fundraising: "Ask, Thank, Report, Repeat." After you send the initial thank you, don't forget to report back to the donor before asking for another gift. Remember, donors want to know how their money is being used and the difference it made. 
DON'T send a "Dear Donor" letter. Ever. 
Your donors want to know that YOU know who they are.
Here's how one nonprofit acknowledged my donation:

For me, this email acknowledgment fell short because of the impersonal greeting. (On the plus side, they did acknowledge what my donation will do and that they "couldn't do this without you.")
TIP: If you're using an automated email system, there's probably a way to use mail-merge to add the donor's name to the auto-reply. If not, just leave the donor's name out rather than use an impersonal salutation. 
DO personalize the thank you to fit the donor and/or campaign.
Most of the follow-up emails from Give Big Day included summaries of the money raised during the 24- hour period. Many shared their own organizational goal and how my gift helped them reach it.
One email included a picture of people from the program, with a message that had been customized just for me. That was a nice touch.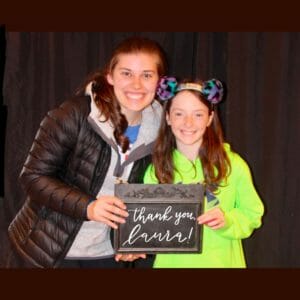 My favorite thank you from the Give Big campaign was a very personal email that could only have been written for me. The Executive Director acknowledged my travel schedule and my upcoming training programs, then offered sincere thanks for my Give Big contribution.
I thought, "This person clearly knows me!" And that kind of acknowledgment made me feel special, appreciated, and valued as an individual as well as a donor to the cause.
TIP: Remember Maya Angelou's saying, "People will forget what you said. People will forget what you did. But people will never forget how you made them feel." 
WANT MORE THANK YOU IDEAS? 
Check out these posts from the Let's Talk Nonprofit blog:
Anatomy of a Stellar Thank You Letter
Do You Have an Attitude of Gratitude? Ways to Make Your Donors Feel Special
What a 10-Year-Old Can Teach You About Thanking Your Donors
P.S. If you liked this article, you can receive posts like these each month in your email. Topics include fundraising, grant writing, board development, and best practices.
Sign up today, join the conversation, and Let's Talk Nonprofit.
---
Laura Rhodes is a Certified Fund Raising Executive.  She is the principal at Third Sector Consulting, which helps nonprofits find more funders, win more grants, and raise more money.  She is also a Certified Grant Writer and has a Certificate in Nonprofit Board Education.  Laura is the author of LetsTalkNonprofit.blog.