A guest post by Dominique Desmarais of CharityBids
The COVID-19 pandemic boosted the prominence of virtual charity events. But nonprofits have continued to leverage them beyond the days of lockdown because of their many benefits.
For most of your supporters, virtual gatherings are likely unique, refreshing, and convenient to attend. Plus, they can help your organization save on costs, or tap into exclusive experiences like celebrity appearances or performances. There's also a wide variety of online fundraising tools and strategies you can use for a virtual event.
However, just because your auction will be held via Zoom or your gala will take place in an immersive virtual reality venue doesn't mean that your marketing efforts can take a backseat. With virtual events, you still need to pull out all the stops when it comes to promoting the occasion and encouraging people to attend.
In this guide, we'll help you get started by providing three tips you can use to effectively market your nonprofit's next virtual event.
1. Take a multichannel approach.
Even though your event is going to take place online, you should still cast a wide net when it comes to choosing marketing channels to promote your virtual event. Use a multichannel approach to make sure that you're covering all of your bases.
So, what channels should you use?
Email
Social media
Radio and TV
Printed materials (such as flyers and posters)
Of course, some channels will be more useful than others, depending on what you know about your supporters. But the main idea of a multichannel approach is, according to Double the Donation, to "increase your chances of reaching out to your supporters with their preferred communication method."
As you cast your marketing net wide, keep these best practices in mind to make your efforts as effective as possible:
Brand your materials to your nonprofit. No matter the channel your supporters are using to learn about your event, they should know that the messaging is coming from your nonprofit. Be consistent in using your nonprofit's brand elements across your marketing materials. Place your name and logo in a prominent place on all of your materials, and use similar color schemes from channel to channel. This way, you'll build brand recognition for your organization while promoting your event.
Use calls-to-action to encourage registrations. The end goal of your virtual event marketing strategy is to get your supporters to register for your event. Use calls-to-action (CTAs) to encourage them to take that step. A CTA is simply a statement that encourages people to do something. For example, you might include a CTA in an email newsletter that says, "Help end the rhino poaching crisis by registering for our webinar today."
Pay attention to timing. Different channels will be useful at different times leading up to your virtual event. For instance, printing hundreds of flyers probably wouldn't be a very wise move in the last few days before your event. Those materials would better serve your marketing strategy a few months prior to the big day. On the other hand, social media will be a great tool to use in the days and hours leading up to the event because they'll reach your audience quickly.
As you select the different channels you'll use to market your virtual event, make sure to be consistent in how you talk about your event. Share critical details like date, time, and cost to register. This way, everyone will get the same information regardless of the way they receive that information.
2. Make your website your event information hub.
Because your virtual event will likely require that your supporters register online, you should use your website as a central event information hub, directing supporters to it no matter how they hear about your event.
CharityBids' guide to nonprofit event planning suggests creating a microsite or dedicated events page on your website that includes an easy-to-use registration form. This way, you can not only get people registering for your most current virtual event, but also establish a clear section on your website that supporters can visit regularly for news about future events.
Let's look at some additional ways you can strengthen your website to make it an effective marketing tool for your virtual events:
Spotlight your event on your homepage. Put event announcements front and center on your website by including them on your homepage. This way, users will quickly learn about your events when they visit your website and be encouraged to continue their journey by learning more on your event page.
Create blog posts about your event. Your blog is a great place to plug your virtual events. For example, you might write up the history of your annual gala, share what your attendees enjoyed most about last year's auction, or publish an interview with your event's special guest. Don't forget to include a CTA that encourages blog readers to register!
Add social media buttons. Once a supporter has used your website to register for your virtual event, they may want to share the event information with their personal networks. Empower them to do so by including social sharing buttons on your website. This way, your supporters can help market your event with one easy click.
As you prepare your website to be the central information hub for your next virtual event, perform some website maintenance. For example, make sure that your website is loading correctly, that every link on your site works, and that any outdated content has been removed. Additionally, ensure that your website is optimized for accessibility so that anyone can use it, regardless of ability. This way, you'll be ready to welcome as many people as possible to engage with your event-specific web content.
3. Use personalization to make your communications more effective.
The best way to start personalizing your marketing efforts is to segment your target audience. This is the process of dividing your audience into sub-groups based on shared characteristics. Your promotional messages will better resonate with your audience when they're tailored to specific audience groups.
To segment your nonprofit's community of supporters, use your donor data to identify shared characteristics like:
Geographical location
Age
Donor status
Communication preference
Here's an example of what this might look like in practice: Say that you review the donor data in your CRM and learn that 60% of your supporters live in your local community. Knowing this, your team could determine that it would be a good use of marketing dollars to hang up event posters in community centers, and ask local business owners to keep a stack of flyers by their cash registers.
To take your personalization efforts to the next level, use your recipients' first names and reference their previous donations or involvement with your nonprofit. Personalizing your materials when you can will make your supporters feel seen as individuals and feel like your virtual event invitations are meant just for them.
The success of your nonprofit's next virtual event will heavily depend on your ability to market it effectively. Leverage the tips in this guide to make your efforts count, and consider working with charity event planning and production experts to make the process even easier. You've got this!
---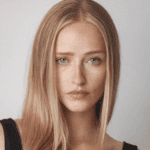 Author: Dominique Desmarais, Marketing Manager at CharityBids
Dominique is the Marketing Manager at CharityBids. She earned her Bachelor of Commerce from the Smith School of Business at Queen's University, specializing in Marketing and International Business.
Over the years, Dominique has developed a strong passion for creative direction and strategy development. She brings a unique and artistic approach to marketing, rooted in her enthusiasm for the creative, entertainment and fashion industries, and their applications to establishing and growing digital presence. Having launched her own creative agency, Dominique was able to collaborate across cultures and bring creative visions to life through disruptive innovation.
When she's not working, you can find Dominique hunting down the best food in the city, taking in an art exhibit, or capturing the beauty of her surroundings through photographs. She has a fire to create change and a drive to fuel success, while continuously striving to learn, grow, and prosper.