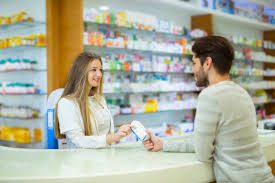 The drug store where Rona and I get our prescriptions has terrible marketing. But is your nonprofit doing any better?
Our pharmacy gets all these things wrong:
It keeps trying to get me to renew prescriptions long before I need them–when I still have weeks' worth of pills on the shelf.
It refuses to renew the prescription that Rona needs every day, for her health, until she's almost out of pills.
It ignores our dissatisfaction with the service we're getting. Instead, it offers us the "opportunity" to order three months' worth at a time.
It prints out cash register receipts three feet long, with coupons for items we've just used and are unlikely to buy again before the coupon expires.
Rona and I are stuck with this pharmacy. Our health plan makes us use it. But your donors are not stuck with you!
Is Your Nonprofit Making the Same Mistakes?
Does your nonprofit ask me for another donation as soon as I've given you the first one? That's like pushing me to order more pills than I need.
Sure, some people will give again within the first month or two. It's worth asking once. But how hard would it be to find out–and remember–how often I give? (Especially if I'm a loyal donor who's been giving for years!)
Does your nonprofit put your needs before your donors' needs? Donors must know that their gift made a difference–and feel pride at identifying with your organization–if they're going to give again.
If you only communicate with them when you're asking them for money, you're telling them "On our schedule, not yours. For our needs, not yours."
Does your nonprofit ignore how satisfied or dissatisfied your donors are? (Do you even know?)
Every nonprofit should be trying to attract monthly donations–but every donor is not a monthly donor. The ones who are are not the biggest givers but the most regular. Don't ask the person who's decided to stop giving at all if they're ready to give monthly!
Does your nonprofit send out too much paper, or too little?
Some donors want as many pages of news as my pharmacy prints coupons. Some toss the newsletters (and the coupons) in the recycling bin before reading them. Find out what your donors want.