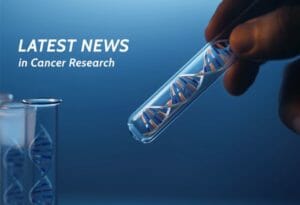 Last week, I told you about a nonprofit doing donors communications right. MassCOSH tells me what my donations are accomplishing…and uses appealing spokespeople to do it.
Here's another example of a nonprofit giving value to donors through its communications. Who knew that a cancer group could be so generous to donors?
Everything You Wanted to Know About…
The Prostate Cancer Foundation knows they are not working on a sexy topic. Cancer isn't appealing. Prostate cancer mainly affects older men, and we are nobody's idea of a cute poster child.
But if you are in the demographic that has to worry about prostate cancer, you really want information. The Foundation makes sure you get it.
I open my mail and look at the Foundation's newsletter. I get detailed articles about:
a new drug approved for specific types of prostate cancer
a new study–June 2018–showing that activating a man's own immune system in a precise way can help cure some kinds of cancer (maybe including prostate)
a new imaging method that may let us identify prostate cancer much earlier than we can today
The Value of Being Informed
There are many organizations that can make donors feel smarter, wiser, more in the know when it comes to public issues. That's valuable to donors. It makes them grateful to your nonprofit and more likely to give again.
When it comes to cancer, donors like me have to think, "Better information could save my life."
What can you give your donors that will capture their attention like that?