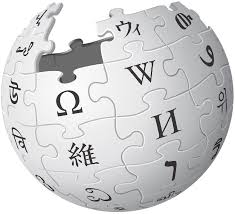 You're just a little nonprofit working on homelessness, or hunger, the environment, or the arts, queer inclusion or anti-racism, in your own community.
Wikipedia is read by 1.4 billion people worldwide.
Can you really do a better job at fundraising than Wikipedia? Absolutely.
Click To Tweet
Understanding Social Proof
Which statement is more likely to attract donations?
Very few people give, so we desperately need your help.
Lots of people give, and you will be in good company when you do.
It's the second statement.
Surprised? Then take a moment to learn about social proof.
Social proof means that when you show me that many people believe something, it makes me more likely to believe it. When you show me that a good number of people are doing something, I am more likely to do it too.
That's why people trying to end binge drinking have stopped saying "Binge drinking is a terribly big problem and we have to do something about it." Saying that only normalizes the behavior. It drives drinkers in the wrong direction!
Instead, showing that only a really small percentage of people who drink alcohol get wasted is a much more effective way of preventing binge drinking. (It works with other forms of addiction, too.)
How Wikipedia Drove Donors in the Wrong Direction
Canadian fundraising expert Mike Duerksen pointed out on Twitter:
3 times @Wikipedia used negative social proof in one ad, likely harming #fundraising & suppressing response.

1. Only a tiny portion of readers give

2. Most people will ignore this message

3. If everyone reading donated
I can almost see Mike shaking his head. He laments that Wikipedia "frames giving as not normal and of little value." And why would any of us want donors to think that?
Using Positive Social Proof to Raise Funds
Here's how you can make social proof work for you, instead.
Share stories from other donors about how giving to your nonprofit makes them feel.
Share stories from people who benefited last year "because you gave."
Use endorsements from well-known and well-liked people.
If you're going to use numbers, use really big and meaningful numbers!
Use photos of real people who resemble your target audience.
So the audience should be able to say, "Yes, those people are like me and they are using that product or service. Therefore, I'm the type of person who would use it." –Bernard Ross, The Power of Social Proof