A guest post by Brock Klinger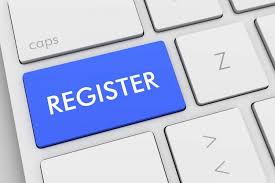 Charitable solicitation registration is often overlooked by nonprofits. The complexity and bureaucracy of the application process can be enough to dissuade even the most conscientious organizations from compliance.
However, despite its challenges, charitable solicitation registration is an important part of any prudent organization's compliance program.
Here's a story that shows you why.
State Agencies Can Make You Pay
A large, well-established Harbor Compliance client went through a wholesale change in its executive team.  As is common with personnel transitions, there were a few communication breakdowns. Unfortunately, several of them occurred with the various state agencies responsible for charitable solicitation regulation.
By the time the change in the executive team was complete, the nonprofit's registrations in over a dozen states had lapsed and needed to be brought back from 2-5 years of noncompliance. The organization was hit with per-state penalties of up to $6,000 across multiple jurisdictions.
Thankfully, we were able to work with the state governments to negotiate reduced penalty fees, since their lack of compliance was not willful. However, that didn't stop California from assessing penalty fees to their directors with the provision that no funds raised by the organization could be used to pay.
Fast-forward to today and the organization is back to being properly registered in all 41 states that require registration. However, their board and their officers would all tell you the risks of noncompliance far outweigh the cost of a well-structured compliance plan bolstered by the consultative support of a responsible service company.
Charitable Solicitation Compliance: Free White Paper
Fundraising compliance is one of the most vexing areas for nonprofits. Harbor Compliance created a free white paper to help your nonprofit executive team and board make sense of the requirements.
The Charitable Solicitation Compliance white paper will answer your questions on the registration and renewal requirements, the state applications, the Unified Registration Statement (URS), online fundraising and "Donate Now" buttons, as well as the consequences and penalties for noncompliance.
Education is a key element to helping your organization become compliant. Downloading the white paper is a great start. Enjoy!
Click here to download the white paper now!
---
Author Bio: Brock Klinger is an Account Manager for Harbor Compliance, a leading provider of compliance solutions for organizations of all types and sizes. Headquartered in Lancaster, Pennsylvania, Harbor Compliance partners with organizations in every state and over 25 countries abroad to help solve the most challenging compliance problems. Brock is an Eagle Scout and in his spare time volunteers with Boy Scouts of America.