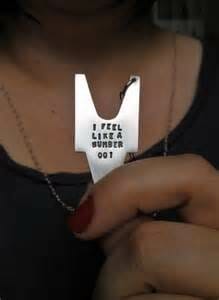 Your supporters aren't numbers. Why are you keeping track of them with a spreadsheet?
A recent study by Software Advice, a consultancy that helps nonprofits find software, found that 52% of the organizations they studied currently use general-purpose software, such as Microsoft Excel or Google Drive, to manage data. That includes all the data on their donors and prospects.
I feel your pain, nonprofits. You're strapped for time and short on money. That makes you use the tools you already have–especially if they're free.
But free is not always the best price.
What it Costs You to Use Free Tools
Using Excel or Google for your fundraising database may be fine if all you want to do is look up what you know about one person. Suppose, however, that you want to:
Send a carefully crafted email to only those people who have given more than $100 as a donation and who live in the zip codes closest to your office.
Keep track of registration for a gala or other event.
Print call sheets for a phone-a-thon.
Automatically send a welcome message and a series of follow-ups to new members.
You can't do any of those directly from free tools.
If you want to send a targeted email message, for example, you might have to create a distribution list in Outlook, export it to Excel, import that to an email marketing system like MailChimp or Constant Contact, compose and schedule the email, and then enter the results back in Outlook–all by hand. What a waste of time! Don't you have better things to do?
Better Tools for the Personal Touch
"Nonprofits have always tracked donors and contributions, but increasingly, buyers are requesting robust constituent relationship management (CRM) systems and outreach tools," says Janna Finch of Software Advice, the author of the study.
Why invest in that kind of tool? The paradox is that the more high-tech systems let you keep in touch with your donors and supporters in a more personal way. As Finch explains:
CRMs let nonprofit staff track information beyond a supporter's name, address and contribution amount, including specific interests, professional experience, relationships, participation in activities, and more. Leveraging this knowledge, fundraisers can create a personalized message that targets a group of supporters that is more likely to turn a fence-sitter into an active donor, advocate or volunteer.
The Power of Personalized Asks
It's a sad truth that big corporations like pharmacy chains and health insurance companies treat me more personally than the causes I support. Part of the answer is to invest in tools that will let you, the nonprofit, track your relationship with me, the donor, and let me know you care.
Quoting Janna Finch of Software Advice again:
"Here's a comparison to illustrate the power of personalization. The first is a sample of a generic ask letter sent to all supporters; the second is personalized and targeted to past donors who are also teachers working in a school district the organization serves."
Generic: Once again, we're holding our annual drive to collect contributions to supply underprivileged students with school supplies for the upcoming school year. Since our organization relies on the generosity of individuals such as yourself, would you consider a donation to our cause?

Personalized: As a teacher, you are undoubtedly aware of how having the necessary school supplies impacts a student's educational experience. Thanks to your $100.00 donation last year, 23 underprivileged students in your school district started the year fully-stocked with supplies. Would you consider another donation this year to ensure every student has all the supplies he or she needs?
Neither of these is the ideal appeal letter–but the personalized one will win every time. And you can only write the personalized letter if the data are ready to hand. A CRM tool will help you let the donor know he or she is not just a number to you.