When my wife Rona Fischman, a buyer's broker in real estate, sees bad marketing, she shares it with me. And she sees a lot of bad marketing.
Last week–June 4, 2015, to be precise–a mortgage company sent Rona an email that began "Not only does June bring nice, warm weather and weekend vacations, homebuyers are out en masse as well."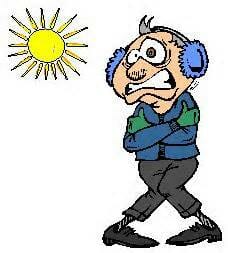 The problem? The first few days of June in Boston were the coldest in recorded history. The temperature didn't top 50 Fahrenheit, and it rained every day!
I'm sure that the mortgage company wrote that email ahead of time–just like many of us schedule our social media ahead of time, using services like Hootsuite or Buffer. But writing ahead doesn't mean you can just "set it and forget it."
Make sure that someone at your agency checks each message shortly before it goes out. Or Rona may put you on the bad marketing list!