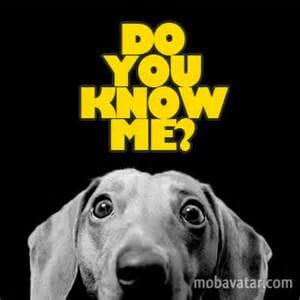 You probably donate to some nonprofit organizations. You may even attend their events.
What if after you attended an event, the nonprofit called you and showed they had no idea who you were?
This Really Happened to Me
I attended a thought-provoking webinar about creating a monthly giving program at your nonprofit. The Nonprofit Know It All, Danielle Johnson-Vermenton, gave the webinar, and you can find her follow-up talk on video. I recommend it!
The company that sponsored Danielle's webinar shall remain nameless. Here's what they did: they sent me an email afterwards that assumed I was a nonprofit organization.
Now, you know me, right? I've worked for nonprofit organizations. I consult to nonprofit organizations. My mission is to help nonprofit organizations win loyal donors.
But Communicate! Consulting is a business. You know that. You read this blog, and perhaps you follow me on Facebook or Twitter.
This company didn't do its research. And it showed.
Lesson #1 for nonprofits:
Before you send email to a prospect, know as much about them as you can. Otherwise, you may be offending the people you're trying to attract. Click To Tweet
What Happened Next (it gets worse!)
I politely wrote the company back and thanked them for providing the valuable webinar. Even though I'm not a nonprofit, I explained, I work with multiple clients who might be interested in your product. Let me take a look at it on my own and compare it with some others in the field. Please touch base with me in a couple of weeks.
Fine.
Two weeks later, the company rep reaches out to me by forwarding the original message.
I was miffed. Had she forgotten we had ever been in touch before? Or did she think that somehow, I was the one who owed her a follow-up message? Either way, I did not feel like a valued customer.
Lesson #2 for nonprofits:
Know the history of your relationship with the people on your email list. Refresh your memory before you write. (A good database or CRM helps!) Click To Tweet
How Nonprofits Should–and Should Not–Automate Their Messages
When a potential supporter shows they're interested in your nonprofit, you want to respond right away. But because you work at a nonprofit, you have many other things to do. It's hard to find the time to respond before the interest fades.
Automation could be the answer–if you use it wisely.
Most email platforms, like MailChimp or Constant Contact, will let you set up auto-responders. When a person out there signs up for your email list, they get an immediate reply. When they sign up for an event, they get information about the event, and so on.
It saves you time, and it gives the potential supporter what they're looking for.
What could go wrong? Well, exactly what happened to me!
The first message I received was a canned message. The automation filled in my name and email address and sent out the same content it would send to a nonprofit.
The second message could also have been automated, if the company's system was set up to repeat the same email to anyone who didn't respond to the first.
And in either case, what saved the company time might have just lost them a customer–or several customers, if I had decided to recommend them to all my clients!
Lesson #3 for nonprofits:
Use automation to make your messages more personal, not less. Set up your system for the different audiences you hope to reach. Click To Tweet