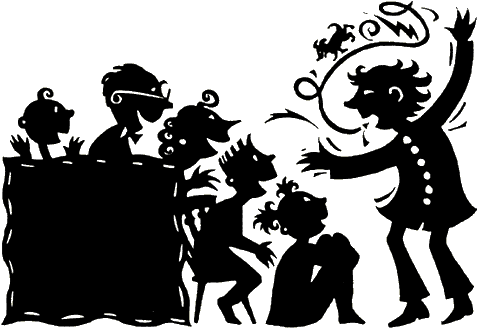 We've already discussed how you'll raise more money if you stop talking about you and make your donor the hero of your story.
That's a lot easier to do if you actually tell a story.
Stories Are More Than Just Timelines
Not every way of telling what happened is a story. Just because something has a beginning, a middle, and an end doesn't mean it's a tale that will capture the imagination and move people to give.
A story has a narrative structure. That sounds hard, but it's actually very easy. As Andy Goodman tells us,  "To make sure you cover all of the basics of story structure, here are the beginnings of 7 sentences that can help you with the process."
Once upon a time… (This starts the story off and introduces our protagonist)
And every day… (This will set up how life was before the Inciting Incident)
Until one day… (This begins the action of the story with the Inciting Incident and the Goal)
And because of this… (This introduces the barriers or obstacles the protagonist faces)
And because of this… (There could be several barriers)
Until finally…(This ends the story with the Resolution)
Is What You Wrote Actually a Story?
You can tell a story without using the exact phrases that Goodman suggests. If you look closely at a story that sticks with you, however, most of these elements will be there.
For instance, last week I told you The Tale of the Rigged Raffle. I could have told it in those exact words.
"Once upon a time," there was a married couple, Dennis and Rona, who were very different from each other.
"And every day"–well, every week at least!–they looked for a synagogue they could share.
"Until one day," mutual friends invited them to Temple B'nai Brith.
"And because of this," they met an adorable older couple who really wanted them as members of the shul. But Rona and Dennis weren't sure yet.
"And because of this," the older members rigged the raffle so that Dennis and Rona won a gigantic bottle of syrupy sweet Manischewitz wine. They didn't know how to refuse it.
"Until finally," the older couple told them to donate it back to the Temple–as everybody did! Rona and Dennis were charmed, and became members, and renewed their membership happily ever after.
Look at the appeal letter you've drafted. Can you find these story elements in it? If not, it's time to rewrite!
Why Storytelling is Worth It
If you want me to act, you have to touch my heart. Storytelling is the most powerful way to do that. As Network for Good tells us,
Donors tend to give twice as much when presented with a story about an affected individual, as opposed to reading huge abstract numbers of the overall scope of a problem.
Touch my heart AND my wallet. Tell me a tale that shows how I can do something great by donating to your organization.
So, what's your story?