You're sending a message to your nonprofit audience in every email, every social media post, every newsletter article you write. But is it a message they want to hear?
If you know your audience, you can tell there are some topics they'll always be interested in, no matter what season it is or what else is going on in the world. We call those evergreen topics. It's good to have a well of those you can dip into at any time. Posting them is a service to your audience, and it does well by your nonprofit, too, because it keeps your donors and potential donors interested.
There are also some topics that matter at a particular time and not so much at others. We'll call them seasonal topics. Ideally, you'd like your message to stand out in your audience's mind. Well, what's a better way to make sure they do pay attention than to write about something that's top of mind for them already, right at that moment?
Mother's Day Messages
This past Sunday was Mother's Day. It's a time of celebration for some, and a bittersweet time for others, depending on their relationship to their own mothers and (perhaps) to their children if they've raised any. One thing it is for everybody, though, is virtually inescapable: it's mentioned in all the media.
How did nonprofits tailor their messages to Mother's Day?
Example 1: It's in their name
MADRE, an international women's human rights organization and feminist fund, had an easy connection to the day. Their organization's name means "mother," in Spanish.
MADRE made good use of Mother's Day by 1) sending my wife an email that said: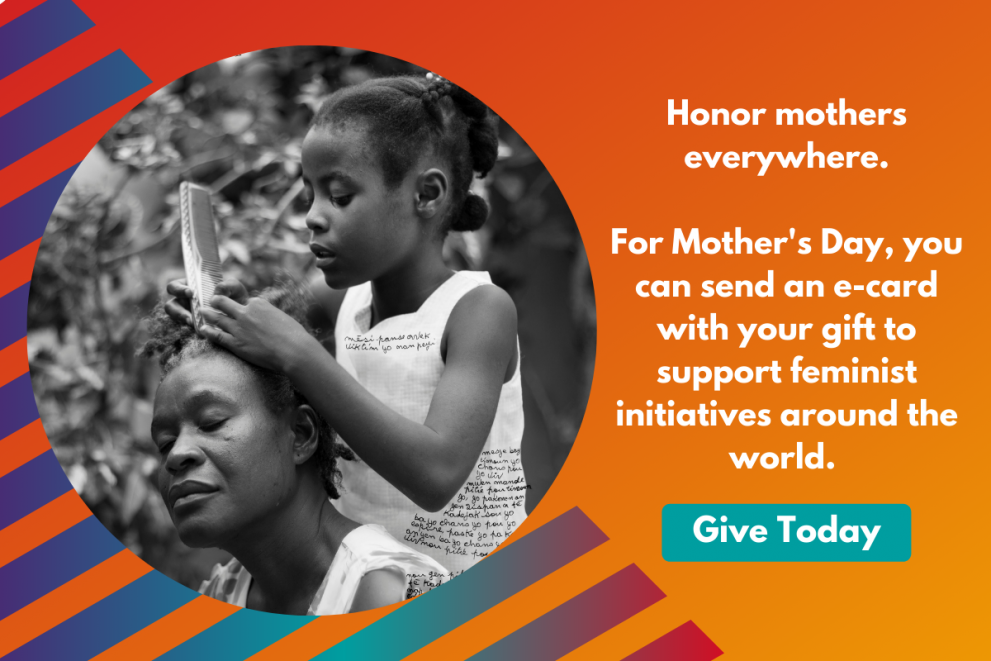 and 2) by putting a pop-up on their website that says, "Honor mothers everywhere. For Mother's Day, you can send an e-card with your gift to support feminist initiatives around the world. Give Today."
These messages hit the spot. They might not make a difference if MADRE weren't routinely great at telling stories that move the hearts of their audiences. Within a stream of donor communications, however, the Mother's Day messages grab readers' attention and call on them to act.
Example 2: From one mother to another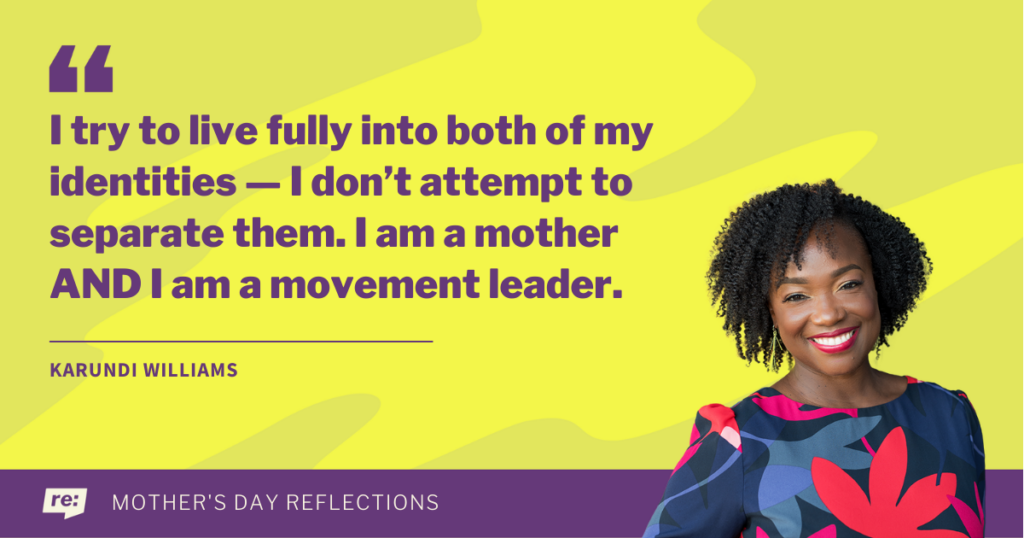 re:Power took a different approach. Formerly Wellstone Action, this organization works to "build a future of inclusive politics where decisions about our communities are made by our communities at all levels." In other words: run for office, mama!
For Mother's Day, ED Karundi Williams laid out how being a mother and being and activist go together. In a long, thoughtful email, she shared these reflections:
Becoming a mother required me to establish some boundaries, out of a sense of responsibility to my daughter and her needs. 

At the same time, motherhood clarified my life's work. It sharpened my focus and reignited my passion for this important work. 
Clearly, re:Power looked at where it was in relation to its audience and saw Mother's Day as the right time to deepen and personalize that relationship. The message is consistent with what they would say every day of the year, but it's couched in language that resonates with readers on Mother's Day.
Example 3: Mothers are stronger than borders
RAICES provides free and low-cost legal services to underserved immigrant children, families, and refugees, especially at the Mexico-Texas border. They do not have "mother" in their name, like MADRE. Their mission is a hard sell to people in the U.S. who are skeptical about allowing more immigrants to enter the country. So, how did they use Mother's Day to win their audience over?
They focused on mothers' love for their children as a reason why immigrants come to the U.S.
"Mothers provide a deep love — a type of love that borders can't contain.

This Mother's Day, let's celebrate the immigrant mothers and parents who will do whatever it takes to give their children a safer and brighter life."
RAICES presented the children in the photo as a bunch of flowers, a typical gift for Mother's Day. Both the photo and the language of the email they sent me put all the emphasis on family, on love, and on hope. The most hardened anti-immigration advocate might be moved–let alone the people on the RAICES mailing list, who already care about the future of immigrants and their children.
Mother's Day is past now, but what's the next date that your audience will be thinking about? Is it the date of George Floyd's death? Memorial Day? Shavuot? The end of the school year? What message can you send them that they will pay attention to, and will it make them feel close to your organization, and give?