Why does it matter what people think of your organization?
Ask Brandon LaFell.  He used play wide receiver for the Carolina Panthers.  He chose to play for the New England Patriots this year because "These guys were winning up here the last 10-plus years. So why not come to a winning organization?"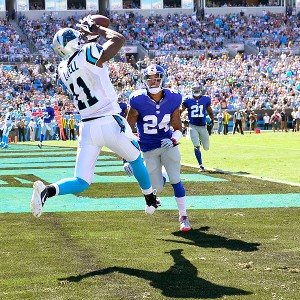 Do people see you as a winning organization? 
According to Dr. Nir Kossovsky, there's an easy way to tell the value of your reputation.  If you have a good reputation, people will give you better deals.
The Patriots are able to get better players for less money.  What does a good reputation get your nonprofit?
Kossovsky says:
You can hire and retain good employees for less when they expect your company will be a great place to work (and their expectations are fulfilled).
Suppliers and vendors also charge less when they trust you, and they charge more when they think you are the proverbial pain in the ass to work with.
Even creditors, who are as unsentimental as anyone in business, give a reputation discount.  And nonprofits start out with a good reputation because people know they are devoted to a mission.
How do you get full value out of your reputation?
Your communications are vital to the financial health of your nonprofit organization.  Investing in better communications makes financial sense.
A good first step would be to read "Hiring a Communications Consultant: What to Look For."  Then, drop me a line and ask me for a free 15-minute consultation: [email protected].  I'll help you make your good name your greatest asset.