A guest post by Gerard Tonti
The main reasons donors stop giving are a lack of acknowledgement, recognition, and appreciation for their gifts. Every lapsed donor represents another donor your organization will have to acquire, which is a costly pursuit. In fact, acquiring a new donor can cost your nonprofit 50-100% more than the amount that donor will give to your nonprofit.
A donor recognition program, when effectively implemented, not only helps you retain your existing donors, but can also encourage them to become even more engaged. In the long run, this effort can provide a significant amount of additional funds for your organization.
Properly thanking your donors is at the center of every nonprofit's donor recognition program. We'll recommend you follow these tips when you launch your donor recognition program:
Set a SMART goal.
Make a detailed plan.
Prioritize personalization.
Offer tiers of recognition.
1. Set a SMART goal.
What does your nonprofit want or need to accomplish with your program? Depending on your specific needs, you may aim to:
Convert mid-level donors into major donors
Boost your donor retention rate for next year
Increase annual revenue
Donor recognition efforts can go a long way to support all of these goals, but choosing one will help your nonprofit stay focused.
Regardless of what your organization wants out of your donor recognition program, make sure your defined goal follows the SMART template. Your goal should be:
Specific
Measurable
Attainable
Realistic (or relevant)
Time-based
For example, a SMART goal for your donor recognition program might be:
Improve the next calendar year's mid-level donor retention rate by 10% through the implementation of a mid-level donor society and personal donation appreciation phone calls for mid-level donations.  
Setting your nonprofit's goal will ensure it's always clear whether or not your nonprofit has achieved the goal, and it will help you choose your specific donor recognition strategy.
If you need some assistance setting a specific goal, DonorSearch's guide to nonprofit fundraising metrics contains a full list of Key Performance Indicators around which you can design your goal. Choose just one or two to guide your donor recognition program so your efforts remain targeted.
2. Make a detailed plan.
Once you've established a goal, it's time to get your team together to make a plan for how to achieve it.
There are several things to consider when implementing a donor recognition program, like:
Who will be recognized? If your primary goal is to move mid-level donors up to major donors and improve your major donor fundraising numbers, you may choose not to prioritize lower-level donors. Be sure that "mid-level" is clearly defined with a donation range, so you can easily identify which donors will be included in your recognition program.
How will they be recognized? What recognition efforts can be automated by your organization's constituent relationship management system, or CRM? (Donation receipts should make it on that list, but other, more personal communications like phone calls aren't so easily automated.) Will you use a multi-channel approach? If so, which channels will you use? Will you further acknowledge your donors at events or in public?
When will they be recognized? The pace of donor recognition is also worth some thought and discussion with your team. An average thank-you communication schedule might go something like this:
Donation receipt: immediate
Donation thank-you email: within 24 hours
Donation appreciation call: within 72 hours
Donation thank-you letter: within 1 week
Thank-you gifts: within 1-2 weeks
Of course, this schedule doesn't include special donor recognition events, which may be a part of your strategy as well.
3. Prioritize personalization.
The key to making your donor recognition efforts effective is to personalize your nonprofit's communications. A generic "Dear supporter" salutation doesn't make a strong impact, as donors don't feel personally acknowledged. Donors need to hear that they matter, which means personalizing every touchpoint.
For nonprofits past a certain size, it's necessary to rely on donor database software to assist with personalizing your recognition efforts. As we outline in our Salsa Fundraising CRM guide, you should use your CRM to:
Segment your donor list. Dividing your donors into separate lists based on specific commonalities allows you to easily target those groups for personal communications. For example, you may identify donors who have volunteered in the past so you can mention their past volunteer efforts in your thank-you letters. Doing so shows the donor your organization is paying attention to their support.
Automate communications. Once you've established the relevant donor segments, your CRM can automate certain communications so your recognition touchpoints won't fall through the cracks.
Develop donor personas. In your donor profiles on your CRM, you can generate "donor personas," or fictionalized representations of your nonprofit's typical donors or supporters. Donor personas can help guide personalized communication strategies that you employ in your recognition program.
4. Offer tiers of recognition.
One of the most profitable yet easily overlooked fundraising strategies for nonprofits is showing gratitude for support. It's important to offer tiers of recognition depending on the giving level of the donor. For example, a T-shirt and a thank-you letter would suffice for a one-time, average donor, but the same recognition wouldn't fit one of your major donors.
Stepping up your recognition efforts as the donation amount increases ensures all of your donors feel adequately appreciated.
Plus, offering increasing levels of recognition can help incentivize donors to become more and more engaged with your mission. For example, recognizing your mid-level or sustaining donors with an invitation to a giving society can build exclusivity and encourage your lower-level donors to donate more to gain entrance into the society.
Similarly, public recognition of major donors on a donor recognition wall like one of these can help encourage your mid-level donors to give more and eventually become major contributors.
Your organization might establish the following tiered recognition plan:
Basic donor: thank-you email, letter, and branded gift (i.e. key chain, water bottle)
Sustaining donor: basic donor perks + entrance into donor society, special newsletter, annual appreciation event
Mid-level donor: sustaining donor perks + special access at events, annual behind-the-scenes tour, public recognition at events
Major donor: mid-level donor perks + inclusion on a donor wall or plaque, conversations with board members and directors, phone call, handwritten note, VIP access at events
This is just one example of a tiered recognition program—your nonprofit should decide what fits best for your organization and its goals. A smaller nonprofit may be able to implement personal phone calls for all of its mid-level donors and meet personally with all of its major donors, while a larger organization would lack the time and resources to call every mid-level donor. Tailor the program to fit your donors, your staff, and your existing donor stewardship strategies.
A strong donor recognition program is an invaluable fundraising asset. Despite the time and effort donor recognition takes, it's an investment for your nonprofit's future, strengthening your relationships with donors and encouraging them to become more involved with your mission over time.
Best of luck!
---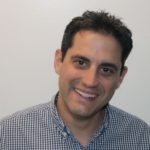 Gerard Tonti is the Senior Creative Developer at Salsa Labs, the premier fundraising software company for growth-focused nonprofits.
Gerard's marketing focus on content creation, conversion optimization and modern marketing technology helps him coach nonprofit development teams on digital fundraising best practices.