It's always a good time to say thank you to your donors. Right now, in Fall 2020, it's the best time. Because your donors need to hear from you.
Why Donors are Worried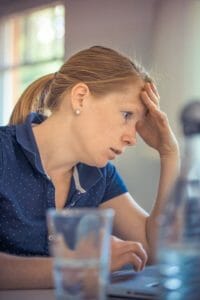 Consider how much uncertainty we are all confronting in Fall 2020.
We are still facing a worldwide pandemic that has killed over 200,000 people in the U.S.–and the numbers continue to rise.
Flu season is upon us, too, and while the vast majority of us get our shots, the few who don't are a danger to themselves and all of us.
We may see another major shutdown of businesses and public facilities.
Millions of people are out of work. The first stimulus package helped many of them, but not all and not enough…and we will not know about a second stimulus until after the election. Possibly after the Inauguration in 2021.
The world is holding its breath for the results of the election, but we don't and can't know ahead of time how long it will take for those results to be official and what legal or extralegal challenges they will face.
In times like these–I'm not going to say "unprecedented" because that has become a cliche–donors are worried.
People who give money like to feel they are (more cliches coming here) changing the world, making a difference, having an impact. Right now, it's hard to feel any of those things, and easy to feel out of control.
Why Your Donors Need to Hear "Thank You"
By thanking your donors, you help restore their sense of control.
By telling them stories about people they helped, you bring it down to a human level.
By making them the hero of the story, you make them feel powerful, instead of powerless; caring, instead of careless. You make them feel good to other people–-and you make them feel good about themselves.
Thanking donors gives them the best gift they could ask for, and it makes them want to keep on giving back.
Click To Tweet
So, throughout October, on Giving Tuesday, on Thanksgiving, and any chance you get, make sure to thank your donors. You will feel better about yourself when you do! And you will build loyalty among your donors that will last beyond 2020.