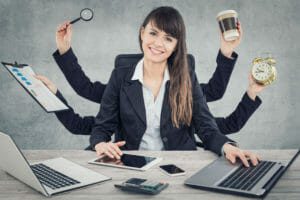 When a first-time donor gives to your nonprofit, do they experience buyer's remorse? What makes them say to themselves, "Well, that was a good decision, donating to them"?
It's always important to communicate with donors between asks. Not just first-time donors but renewals, too–especially when they give to your during a crisis.
I recently asked my Facebook friends, "Which organizations are doing an especially good job right now of letting you know what your donations are doing for people in need?" Here's what they told me. Can you copy their good ideas?
Artisan's Asylum is doing a FANTASTIC job (and this is an area where I am super picky). Also, Zumix.

Cambridge Mayors Disaster Relief Fund has regular updates.

Somerville Homeless Coalition has updated the frequency of their communication and MAMAS – Mutual Aid Medford & Somerville is completely transparent about finances – have spreadsheet posted.

Give to RAICES and Physicians for Human Rights because I have had personal email exchanges with a real person. Unhitched from an organization similar to RAICES, also doing very good work, because I felt their contacts with me were too formal and organizational. Can't document this, but felt sort of left out.


Boston Moms Demand Action (gun control) has the best outreach people I've ever known. They do outreach by text, and I feel like it's my next door neighbor calling. They are just so nice.
And here's an example not to follow:
Hi – we haven't received any correspondence from [MA Covid-19 fund]. I hope our contributions are making a difference, but in this case, we just have to go by the philosophy of giving without expectations. We chose this charity based on recommendations from Channel 5 and Governor Baker's wife.
We will look more closely at some of these organizations in coming weeks. For now,  though, please look at your own communications. Think about what your donors would say about their gifts to you.
Would they say they only hope they're making a difference?
Or would they say when you get in touch (which is often), "I feel like it's my next-door neighbor calling"?