"They must have been listening to you!"
My friend Joan used to work in the nonprofit sector before she retired. She still takes a keen interest in the mail and email you send her. Often, sad to say, she passes along examples of really bad nonprofit communication.
I'm happy Joan and I can share an example of what TO do, instead.
———- Forwarded message ———
From: RAICES <[email protected]>
Date: Tue, Dec 3, 2019, 4:46 PM
Subject: [RAICES] Thank you for your donation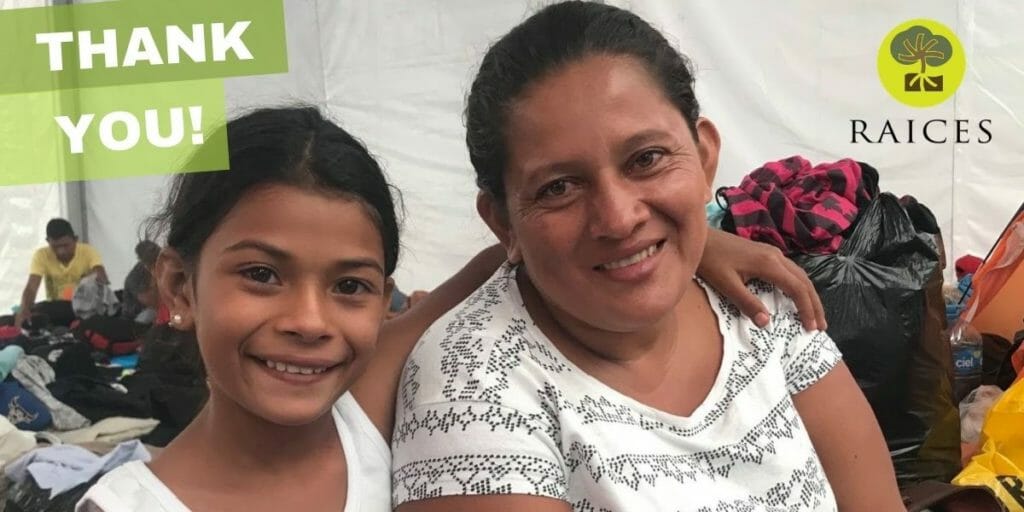 You've changed a life.
Thank you for ensuring –
a child is not left alone at court,
a mother knows her rights,
and a refugee family is getting a new start.
Your one-time contribution of $5 helps the most vulnerable people immigrating to the United States.
Your compassion makes a difference. Thank you.
In Solidarity,
Your Family at RAICES
---
Joan said, "I almost never give on Giving Tuesday, and had deleted gazillions of emails, but I really like these folks.  Gave only $5.  You think I'll give again?  You bet.  (Was tempted to empty my checking account. 🙂 )"
Are your donors saying, "Yes, I'll give again any time they ask"?
Take a tip from Joan. Work on your thank-you emails and letters now if you want repeat donors in 2020.