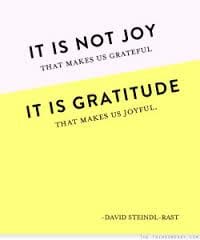 It's vital for your nonprofit to thank donors, and one of the very best ways to do it is to pick up the phone and call them. If you're lucky, though, you have so many donors that the Executive Director and Development Director both put together would consider thanking donors a full-time job! What's the solution? Hold a thank-a-thon.
What's a Thank-a-thon?
A thank-a-thon is like a phone-a-thon. Only instead of dialing for dollars, you have a room full of people calling people who have already given…just to say thanks.
Abigail Harmon gives us the portrait of the classic thank-a-thon.
Armed with a list of donors – big and small alike – and a script, each board member makes calls to thank donors for their support over the past year…Historically, a phone bank was required so that everyone could sit in a room and make the calls…but it is often more feasible to have board members bring their cell phones and chargers (just in case) to a house where they can sit around and make the calls.
You will need a staff member to hand out the lists and scripts and answer questions that might arise. And you will want to provide some food and drink. Your callers will be friendlier if they are fed!
4 Reasons a Thank-a-thon is Worth It
Why would you spend the time and energy of your board members and volunteers for an activity that's not going to raise any more money right away?
To raise more money next year. If a donor gave you money in 2017 and you send a perfunctory thank-you letter, the chances you'll see another gift in 2018 are less than 30%. You can double that with a hearty thank-you in a real human voice.
To make your Board members proud. Do you have a Board member who says, "I'll do anything for this organization–except ask for money"? Turn their fear of asking into their joy at saying thank-you to a person who cares about the same organization they do!
To give non-Board members a way to get more involved. There is no rule that says only directors of the organization can call and say thanks. A call from a fellow donor may be equally meaningful…both to the caller and donor on the other end.
To make it fun. Yes, you can farm out the calls for people to do on their own time, in the privacy of their own homes. But there's a certain infectious energy that spreads around the room during a thank-a-thon. Try it and see!