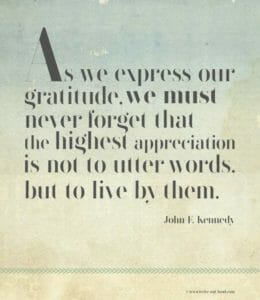 I recently received a thank-you that reminded me of what I'd given, warmed my heart, and made it clear that the people saying "thanks" really knew me. When was the last time you made your donors feel that way?
My day job, of course, is consulting to nonprofit organizations to help them win the loyalty of their donors.
But my longest-running job (although just a few hours each week) is tutoring Jewish students for their bar or bat mitzvah.
It's an intense relationship. The students, usually at a tender time in their lives, take on a complex task: reading from the Torah and prophets, and leading services, in Hebrew. They study for eight months to a year, and at the beginning, they're not really sure they will succeed.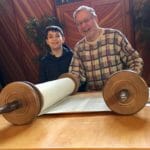 I get the joy of coaching them along and instilling confidence. On the day they actually celebrate becoming full-fledged members of the Jewish community, I'm there to prompt, but mostly to kvell (beam with pride).
Just a week ago–months after they had originally sent me a thank-you note–the family of one my students made a donation in my honor to RAICES, an organization that supports asylum seekers at the southwest border of the U.S.
They knew that I consider the way the U.S. treats these would-be legal immigrants shameful, and that my car wears the bumper sticker Never Again Means Close the Camps.
They made me smile, and they nearly made me cry. And they made me wonder: how many nonprofits are doing as well at saying "thank you" as the Newman/Nedell family?
Are you saying "thank you" just once, in a formal letter after receiving a gift? Or do you have a plan for thanking your donors throughout the year?
Is your thank-you impersonal, the same for every donor except for name and address? Or does your thank-you tell your donor you know what they care about (which is probably the reason they gave to you in the first place)?
Does your thank-you tell your donor, "I see you, and we are on the same side"?
You want to build a relationship of loyalty with your donors. Are you honoring them with your loyalty first?
Click To Tweet