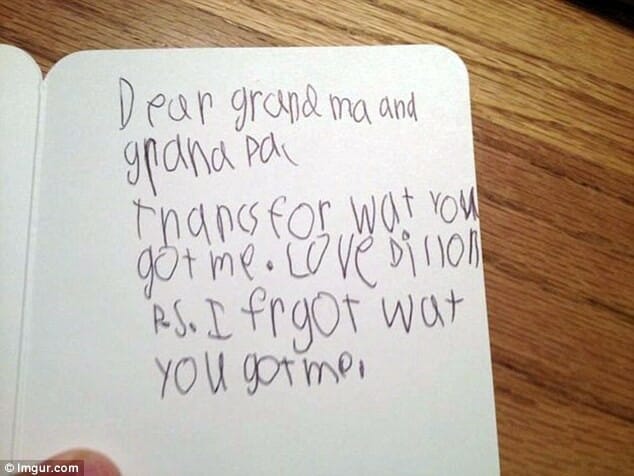 Did you ever receive a thank-you note from a child you had given a present and think, "His mother made him write that"?
Awkward thank-yous from a child can be cute. From a nonprofit, to its donors, they're a turn-off.
Whether it's a first-time donor or a loyal friend of your organization, nothing will help you renew their support next time like a good thank-you. Read my guest post on John Haydon's blog to find out how.