I was going to write a post about the Super Bowl and what nonprofits can learn from the Patriots.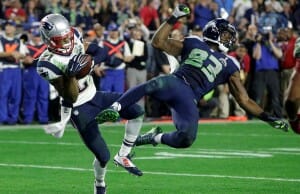 Then I saw that the inimitable Vu Le had already written the piece, on his wonderful blog Nonprofit With Balls.  You can't do any better than to read what he says:
http://nonprofitwithballs.com/2015/02/5-lessons-for-nonprofits-from-the-seahawks-bizarre-super-bowl-loss/
The one thing I have to add is that the Seattle decision to throw for the touchdown actually made sense.  As Dave Zirin explained in The Nation "Marshawn Lynch is a beast mode of awesomeness, but was actually one for five on the season when rushing from the one-yard line."
So, cheer up, Seattle! And congratulations to Malcolm Butler AND Chris Matthews, new faces who made a big difference–as new faces can do in your nonprofit, too.