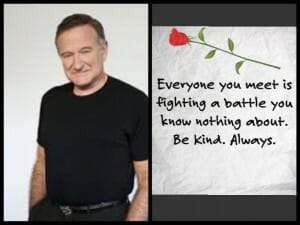 This is a more personal message than I usually post, and I hope you will take it to heart.
You may have seen the message floating around Facebook.  "Everyone you meet is fighting a battle you know nothing about. Be kind. Always."
I can tell you that the message is true, and it's important…and never more important than during a holiday season.
 And especially in December.
How do I know?
– See more at: http://www.trippbraden.com/2014/12/18/be-kind-always/#sthash.hSWBSJfW.dpuf