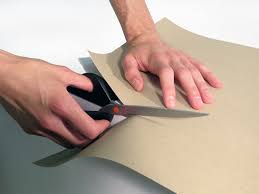 People's time is scarce, and their attention is precious. If you want to get your audience to read your emails, newsletters, posts, etc., then follow Jill Konrath's advice and cut the following words out of your writing.
They fall into three categories.
Self-Promoting Puffery
One-stop shopping
Industry leader
Breakthrough
Partner
Groundbreaking
Impressive
Unique
Innovative
State-of-the-art
Powerful
Outstanding
Cost-effective
Experienced
Number one
Premier
Technical tripe
Next-generation
Disruptive
Flexible
Robust
World-class
Easy-to-use
Cutting-edge
Value-added
Mission-critical
Leading-edge
Turnkey
Best-of-breed
Enterprise-class
User-friendly
Scalable
Creative Crap
Outside the box
Revolutionary
The big idea
Synergy
Dramatic
Strategic
Game changer
Customer-centric
Voice of the customer
Critical mass
Buzz
Make it pop
Break through the clutter
Next level
Impactful
Jill has given us a good list of the jargon that annoys people in business. What would you add to her list?  What are some of the cliches, buzzwords, and overused terms you see in the nonprofit sector?