A guest post by Sandra Davis of Donorly
Strong donor relationships are the key to securing the longevity of your organization. With consistent donor support, you can push your mission forward and provide the important services that uplift your community day in and day out.
However, without a clear plan to build and develop donor relationships, you might experience donor lapses fairly frequently and struggle with retaining support over the long term. To help you navigate around this obstacle and increase your donor lifetime value, use these essential tips:
Send targeted messages
Express donor appreciation
Ask for donors' feedback
With these best practices, you'll be able to engage with donors at a high level, strengthen your fundraising strategy, and develop long-lasting relationships that will power your mission for years to come. Let's begin.
Send targeted messages
Communications that are highly personalized and relevant to the recipient are more likely to inspire action. With the help of your email provider and CRM, you can group your contacts into segments based on similar characteristics, ensuring that the donation requests and updates your donors receive are pertinent to their involvement in your nonprofit.
According to Kwala's guide to donor communications, you can create segments based on factors like:
Donation frequency, recency, and amount
Volunteer status
Event attendance
Demographics like age and location
For example, you can create a segment for major donor candidates so your donation solicitations are higher than your usual request for the average donor. You could also make a segment for lapsed donors to highlight major updates that have happened since they last gave or remind them of the impact of their contributions. This can help you boost your donor retention rate and kick-start strong donor relationships.
By using prospect research and tapping into your nonprofit's CRM, you can create personalized messages and gain a better understanding of your audience. Donorly's guide to prospect research recommends looking for capacity (wealth) and affinity (warmth) markers so you can better understand your current donors and prospects' ability and willingness to give.
Express donor appreciation
Donor appreciation is one of the most effective ways to increase your donor retention rate. Being seen, heard and appreciated by your organization will result in more repeat donors and actively help you achieve your fundraising goals.
Try these donor recognition strategies:
Handwritten letter. Write your supporters a thank-you letter with a personalized greeting, a reference to their specific donation and how it helped advance your mission, and a personal statement of gratitude. If your staff is strapped for time, you can send handwritten letters to your major donors and digitize the rest of your letters using email.
Donor recognition wall. A donor recognition wall is a physical or virtual display that recognizes your top supporters. Create a threshold for how much a donor has to give to see their name added to your recognition wall.
Social media shout-out. Share engaging visuals that spotlight your donors. Not only does this help your donors feel appreciated, but it can market your donation program to new followers and motivate them to give so they can similarly receive a shout-out.
Donor gifts. Give your top donors a special gift like nonprofit merchandise or gift cards to local businesses. Ask your donors ahead of time what gift they might prefer.
Exclusive events. Host an exclusive event for leading supporters of your organization to show how much you value their contributions, such as a dinner, awards ceremony, or donor party. You could also host a separate event as part of a larger fundraising event. For instance, if you host a hybrid auction, you can invite major donors to an in-person gathering while hosting all of your other attendees virtually.
Regularly communicating your appreciation can lead to stronger relationships with supporters, ultimately helping your nonprofit meet its goals and elevate its impact in the community. Make sure to send your thanks within a week of receiving the donation so donors immediately feel recognized.
Ask for donors' feedback
Donors want their voices to be heard, so giving them the opportunity to communicate with your organization can help you nurture their relationships. Create a survey that asks donors questions such as:
What inspires you to give to our organization?
How engaged are you in our organization's efforts?
Do you feel appreciated for your contributions?
Do you have any suggestions on how our organization can improve?
What is your preferred communication method?
What events have you attended? What was your favorite event?
Do you have an interest in volunteering?
If your donors identify areas of improvement, make sure to consider this feedback and implement the necessary changes so you can retain their support. You'll also want to focus on sending your communications via their preferred communication method.
For your major donors, you can have these conversations in person or virtually. After all, studies show that the top 20% of donors are responsible for 80% of your nonprofit's revenue. By meeting with your major donors and giving them the opportunity to voice suggestions, they'll feel like they're truly a part of your organization's community. Meet regularly with your major donors to discuss these talking points and let them know different ways they can increase their involvement based on their responses, such as by joining your volunteer program or taking a tour of a facility their donations helped build.
Once you've acquired a new donor, the work is just beginning. Donor retention is an ongoing effort and requires frequent communication and transparency so you can build a thriving giving community. Whether you want to boost your recurring giving program or encourage your top donors to stick around for the long run, these tips can help. Remember to remind your donors of their impact and how donating to your organization helps promote your cause. Good luck!
---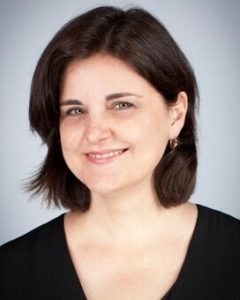 Founder and President Sandra Davis leads Donorly with 30 years of fundraising experience and leadership. Sandra has consulted on numerous capital campaigns, led strategic planning and feasibility study efforts, and managed board development and recruitment efforts in addition to overseeing planned giving, special events, and annual giving programs.
Under her leadership, Donorly has grown to support the fundraising efforts of over 75 clients to date.