A guest post by Brad Dowhaniuk, 99Pledges 
Generation Z, the generation born between 1997 and 2012, has a strong urge to change the world for the better. Motivated by the environment they grew up in, this generation is becoming a key part of mission-driven efforts geared toward change. In fact, about 50% of young people are interested in a job in volunteering.
You can easily get young people involved with fundraisers using some creativity and user-friendly fundraising platforms. To get you started, we'll address important questions about engaging teenagers such as:
What are the benefits of hosting fundraisers that appeal to teenagers?
What are some types of fundraisers that appeal to teenagers?
What are the benefits of hosting fundraisers that appeal to teenagers?
It might be hard to reach teenagers or find a cause they care deeply about. However, getting young people involved in advocating for your mission has a significant positive impact on them and your organization.
Being their first impression. You have the opportunity to be a teenager's first experience with a mission-driven organization. Serve as their introduction to nonprofit work, and provide them with an amazing experience participating in your fundraiser.
Supporting their interests and hobbies. You can do teens a favor by helping them raise money to support extracurricular activities. For example, you could partner with a local band program to hold a joint fundraising event that benefits your organization and the band.
Expanding your supporter base. Teenagers are great at sharing what they're up to with their peers. When you recruit one teenage volunteer, they'll likely tell some of their friends about the experience.
Gaining a fresh perspective. Young people tend to care deeply about the causes that they believe in. They can bring an uplifting, fresh sense of devotion to your cause that can help boost the morale of other volunteers and staff.
What are some types of fundraisers that appeal to teenagers?
Sports competitions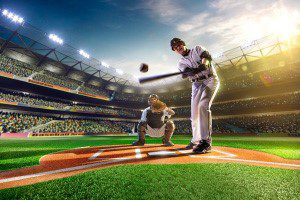 Often, teens are already passionate about extracurricular activities like sports. Partnering with organizations like high school baseball teams gives both parties a chance to leverage their strengths. Where your organization has fundraising experience and connections in the nonprofit sector, a baseball team offers access to new supporters.
At 99Pledges, we specialize in pledge-based fundraising like baseball team hit-a-thons. A hit-a-thon is an event where team members have the chance to compete in a batting challenge. The steps for holding a successful hit-a-thon look a little like this:
Participants enroll in the fundraiser.
The participant collects pledges.
Supporters pledge a given donation amount for each successful hit.
The participant competes in the fundraiser, hitting as many pitches as possible.
Afterward, the participant collects donations from supporters.
This sequence of events is the most basic way to structure a hit-a-thon, but you can make tweaks that customize it to your needs. One option is to base pledges on the distance of the hit rather than the consecutive number of hits.
Fun run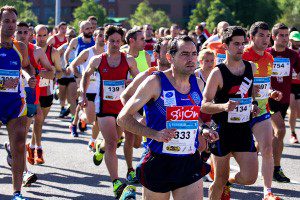 Fun runs, short distance runs with some kind of fun element, are highly customizable. You can tailor them to a teenage age group by basing the "fun" part of the run on something they are passionate about.
Let's say teens in your area are big fans of a new show. Take advantage of that built-in interest by theming your fun run around it. You can have participants dress up as their favorite characters and serve drinks and food based on the show.
Like a hit-a-thon, you can collect money at your fun run-through pledge collections. These pledges are done before the participant enters the run, and they are usually based on the distance they run. As you plan the event, keep in mind that for events with a lot of physical activity, it's important to send teens home with a waiver first.
Shoe drive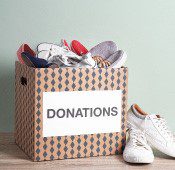 Shoe drives are easy fundraisers that make volunteering more accessible for young people. Since this fundraiser doesn't involve handling money, it's very safe for teenagers to participate in. Shoe drives also rely heavily on word-of-mouth advertising and social media promotion — two things teenagers are very good at.
To launch a successful shoe drive, you'll need to:
Team up with a shoe drive fundraising partner such as Funds2Orgs.
Encourage your supporters to donate their gently worn, used and new shoes.
Schedule donation pick-up with your shoe drive fundraising partner.
Receive a check in the mail after the shoes are processed.
Celebrate the shoes going on to benefit small businesses.
While teenagers are great at promoting a cause to their peers once they know about it, it can be hard to touch base with them initially. Partnering with a local school fundraising team can increase your reach with a teen audience.
Getting teenagers interested in your fundraiser is the hard part, but it has the potential to introduce young people to a lifetime of giving opportunities. Once the campaign is over, don't forget to thank your teen supporters for their involvement. Something like a handwritten thank-you card is the perfect way to cap off their fundraising experience and encourage future involvement.
---
Brad Dowhaniuk is the co-founder of 99Pledges, which provides schools and teams with an easy-to-use, web-based fundraising solution to manage and drive success in Fun Runs, jog-a-thons, baseball hit-a-thons, and much more.