A guest post by Bonnie Meyer of Meyer Partners
If you're pouring your heart and soul into raising money for your nonprofit's cause, it can be frustrating when the amount of effort you put in doesn't quite match the money raised. Fundraisers underperform from time to time, but sometimes trial and error through testing is the best way to learn what works for your nonprofit.
Keeping up with fundraising trends can be hard to manage, but it can also keep your fundraisers fresh and make sure they appeal to donors. In this article, we'll cover some of the marketing faux pas that can keep your fundraisers from reaching their full potential, and how to alter your nonprofit marketing strategy to best suit your fundraiser and create a lucrative campaign.
Follow along to learn some of the most common reasons fundraisers underperform, and how to fix them!
1. You don't have a compelling story
Your organization was founded to support a cause using your core values along the way. According to 360 MatchPro, 90% of millennial donors are motivated to give because of  a compelling mission rather than wanting to support a specific organization. People want to hear your "why" and learn about the driving force behind your organization and fundraisers.
If your fundraiser isn't tied to a specific project or doesn't incorporate your core values, then you could be missing out on engaging a crucial audience. Your audience wants to learn about your cause, the work you're doing, and the people you're helping. Without those details, your donation requests will feel much less urgent and compelling.
Each fundraiser should have a story to engage your audience and inspire donors to give to your cause. Here are some ways to incorporate storytelling into your fundraising:
Include imagery of your volunteers in your promotional materials.
Create a fundraiser tagline that highlights your mission.
Show the people or places you'll be helping.
Explain how your nonprofit was inspired to aid your cause.
Tie your fundraiser to a concrete project or initiative to give supporters a better understanding of who or what they're contributions will go toward. If your next fundraiser is just a general fundraiser for your organization, consider planning it around a holiday, giving day, or a themed day related to your cause. This can help you create a message for your campaign that is tied to a story rather than just your nonprofit. Look for days of celebration that could be related to your cause, such as Mother's Day for a women's shelter or Earth Day for a climate change nonprofit.
Whether you're fundraising broadly for your nonprofit or creating a short-term campaign, it is critical to weave storytelling into your strategy. This can help inspire donors and relieve any questions they may have about where your funding goes.
2. Donors don't understand where their contribution is going
People donate to feel like they are a part of supporting the cause they care about. If they can't figure out exactly how your organization will use their gift, they may feel less motivated to contribute.
Be specific about current initiatives or projects that your donors' contributions will go toward. This will give your donors confidence to give and make them feel like your nonprofit is efficient and capable. Follow up with donors after their contribution about how the fundraiser went and the next steps in your project to grow this confidence in your organization and inspire them to stay involved.
3. You don't show appreciation
Fundraisers without subsequent appreciation campaigns can be discouraging for donors. Without showing how meaningful your donors are to you and your organization, donors may just feel like a cog in the wheel.
Reach out to them with personalized messages to make them feel seen and appreciated. Avoid sending robotic automated messages, as this can make donors feel less valued. Here are some ways to connect with donors on a human level:
Include donor names in the communications you send them.
Have leadership call mid-size and major donors to personally thank them.
Remind donors of how they're helping your cause and initiatives.
Tell them a story about someone who was helped because of their contribution.
Follow up quickly after their first donation.
Send branded merchandise gifts.
Send annual report newsletters highlighting their contributions.
You can also show appreciation for your donors on your website and social media platforms by spotlighting specific donors or providing updates on your projects and programs.
Donors want to feel like they're making a difference, so be sure to keep them updated on the outcome of the fundraisers they participated in, where the money went, and how it was used. Then, they'll feel like an important part of the community and will be more likely to give again.
4. Your fundraiser isn't easily shareable
When potential donors can't share your campaign or don't have enough information to spread the word about your fundraiser, your audience may shrink. Reaching out to current and recurring donors can be a great place to start, but if they can't share their involvement, their networks will be slow to catch on.
People are often excited to share with friends and family about their donation and how they are helping a cause they care about. Think about reaching donors where they are. Try to use communication channels that naturally encourage sharing when promoting your fundraiser, like social media, email, and text messaging.
You can still use traditional communication channels like direct mail and phone calls, but make sure the cost of these methods doesn't outweigh the funds raised from them.
5. You don't steward all levels of donors
If your fundraisers are focused on too narrow of an audience, you're likely missing out on reaching potential donors. Your fundraisers should appeal to a multifaceted audience of donors at every stage of the donor pyramid.
According to Meyer Partners, the donor pyramid has nine levels, ranging from prospective donors to lead donors at the top. To be sure your fundraisers are lucrative, you'll need to steward donors at each level of the pyramid. This involves the process of recruiting donors, upselling them, and fostering major donor relationships.
Here are some benefits of stewarding different levels of the donor pyramid:
Prospective donors. Recruiting new donors means expanding your network of supporters and reaching new individuals who are energized about your cause.
Recurring donors. Encouraging existing donors to increase their gifts helps your organization grow financially and increase your donor engagement.
Major donors. Creating a healthy dialogue with major donors shows that you value their involvement and want to maintain a strong relationship.
You won't know when donors may be ready to make the leap to the next level of the donor pyramid if you don't reach out to them. Whether this is because they've developed a stronger affinity for your cause or because of a change in their circumstances that increased their giving capacity, be sure to steward at all levels.
6. You don't stay up-to-date with trends
Picking arbitrary dates and seasons to host your fundraisers is ultimately a missed opportunity for an otherwise successful fundraiser. Because nonprofits are always in the midst of an active fundraiser or the planning stages of one, you have ample opportunity to learn from each fundraiser. Record and track data about donor engagement, recruitment, retention, and communication. Leverage this valuable information by creating reports and analyzing the data to find donor trends.
Here are some trends to look for in your donor data:
Times of the year when donors are more willing to give.
Events dates that had more guests attend.
Donor response rates on communication channels.
Donor retention and donor upsell rates.
In addition to donor trends, be sure to pay attention to the latest nonprofit fundraising trends. Some of the tried and true methods of fundraising have started to fall by the wayside to make room for more convenient or cost-effective methods like online fundraising and corporate gift matching. Make sure your fundraising platforms are efficient and cost effective to truly maximize the potential of your fundraiser.
Regardless of how much time you take to plan your fundraiser, nothing beats knowledge of the industry. Train your fundraising team to ensure they are adequately prepared to speak authoritatively on behalf of your organization and identify the best avenues for fundraising.
---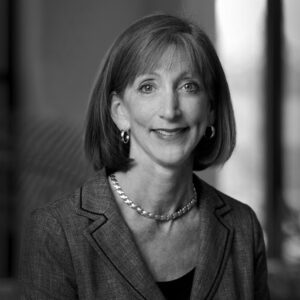 Bonnie Meyer
Bonnie brings to her role at Meyer Partners more than 30 years of fundraising experience, with a special emphasis in multimedia approaches to new donor acquisition and development. Her expertise encompasses several facets of direct response fundraising, including copy writing and creative direction, market research, strategic planning, and comprehensive results analysis.