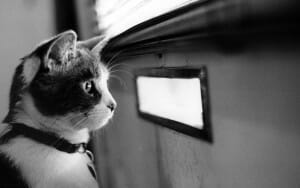 You've written the best fundraising letter you can: maybe, the ideal appeal letter.
It's in the mail. The donors will get it next week.
Now what? Is there anything you can do besides waiting for the mail? (Or the online payments, of course.)
Yes! Here are three ways you can follow up on that fundraising letter: by phone, by email, and by social media.
Follow Up with a Phone Call
Even a polite voicemail message increases the chances that your donors will renew their support for you this year. But there are worse and better ways to make that phone call.
The worst thing you can do is to call someone who doesn't want to hear from you by phone. My wife and I tell everyone who calls us, "We prefer not to give over the phone. Mail us." If they call again, we send our donations somewhere else. And there are lots of people like us!
A good way to reach out is by having a well-trained volunteer call and start by thanking the donor for their past support. Give the donor a sense of accomplishment: "Thanks to you, twenty children had lunch every day this school year." Tell them, "Your help is still needed." Ask for a specific amount.
It's even better if the caller is a donor like them. "Thank you. Here's what we did together." Better still if the caller is a donor AND a board member. You're complimenting your donor by letting them know they're worth the board's attention and time.
The best, the absolute best thing you can do? Find a friend of that donor to make the call. Someone who knows them well and can speak to them from the heart about how much they appreciate the donor's gift. When your friend is grateful for your donation, of course you have to renew!
ET, Phone from Home?
Now, to my mind it's a real toss-up whether it's better to ask your volunteers to call from their homes or get them together for a "phone bank."
Ask them to call from home and it's more convenient for them, but they may forget… and you may have to work harder to find out who they reached and who they didn't.
Invite them to call together and you create camaraderie among those who show up, and you can be on hand to answer any questions, live…but fewer people will volunteer in the first place.
There's no one-size-fits-all answer to this question. Do what fits your organization the best.
We'll talk about using email and social media to follow up your fundraising letter in future posts. For now, happy Thanksgiving!