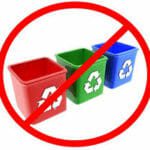 When you're sending an appeal letter to a donor, you want them to take the time to read it. Your biggest enemy? The recycling bin. Your biggest ally (once they open the envelope)? The salutation.
Call the donor by name if you want them to read on.
Salutations: "Dear Friend" Won't Do
I was happy to see that out of the 72 nonprofits who sent me appeal letters in November or December 2017, 52 of them–70%–called me by name.
The names varied. Some used "Dear Dennis," while others said "Dear Mr. Fischman." Some addressed themselves to both my wife and me. Very few of them asked me what I preferred to be called, which is what I consider best practice. But all 52 started off on the right foot, because they wrote to me personally.
That means that the 15 nonprofits that wrote to "Dear Friend" fell behind, from the opening line of their appeal letter.
How to Create a Personal Salutation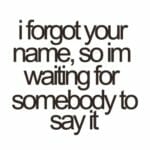 As fundraising expert Gail Perry points out, "Your donor expects that you know her name and who she is, since she's been sending you money for a while!" To meet that expectation, you have to ask what she or he or they like to be called (and you could find out their preferred pronoun at the same time).
Once you've asked, of course, you have to remember. You can use the greeting the donor prefers only if you keep good records.
This is where a donor database, or even better, a constituent relationship management system (CRM), is worth every penny you spend on it. It is time-consuming to use spreadsheets and merge fields to call people by name, but if you have a CRM, it's simple.
Our friends at Capterra have published reviews of many of the best fundraising software, including CRM systems. It would be worth your while to make 2018 the year you get a tool that will let you be more personal with your donor. Keep your appeal letter out of the recycling bin!
---
This is the second of a series about improving your nonprofit's fundraising appeal letters that will appear on Communicate! throughout the next two months. Next up: postscripts.