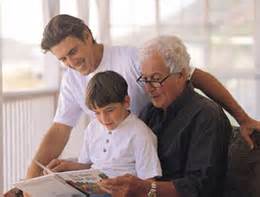 Does the title of this post mean anything to you? If so, chances are you're a Boomer.
Baby Boomers are the people born between 1946 and 1964, and there are a lot of us. People born between 1965 and 1980 are often called Generation X—"X" as in "unknown."
And people born since 1980 were once called Generation Y (because they came after X). Now, they're better known as Millennials. And all three generations are reading what you write.
Now, I don't want to exaggerate generational differences. Not everything changes in fifteen-to-twenty-year intervals! The advent of cable TV and YouTube means that there are younger people discovering I Love Lucy and Monty Python's Flying Circus all the time. And you don't want to fall into stereotypes. There are people in their 50's who love Sarah Silverman and Lena Dunham, and people in their 20's who can't stand them.
If you really want to reach an audience across generations, though, follow these rules:
Http://www.trippbraden.com/2015/04/21/my-generation-and-yours/