A guest post by Susan Tomlinson Schmidt of the Nonprofit Leadership Alliance
If you're asking yourself when you should pursue nonprofit leadership development, the short answer is yesterday.
All nonprofits can benefit from improving development opportunities for team members. Not only does it help your team evolve and become better professionals, but it also helps your organization increase efficiency.
Most growing nonprofits are constantly trying to do more with less. Usually, this means decreasing your overhead expenses and focusing on elements of your mission. While development of team members might increase your overhead expenses, over time, it can actually fast-track your organization for success.
Here at The Nonprofit Leadership Alliance, we understand the value of professional development for nonprofits. In fact, we specialize in it! We certify new professionals in the industry each and every year and provide ongoing training opportunities for organizations and individuals.
In this guide, we'll dive into the benefits that your organization will see when you invest in your teammates. Then, we'll cover some materials and resources you can use to start your own development program. Let's get started!
Benefits of Leadership Development
Developing your staff members to become more effective leaders at your organization is the key to growth and success. They'll not only grow their own skills at the organization, but they'll also be able to help develop more efficient organizational processes.
This helps you build a reputation of efficiency, raise and allocate more funds, and ultimately create a greater impact on the community. Let's explore a few other key benefits:
Employee Retention
When employees feel that they're developing and honing their skills to become better versions of themselves, they're more likely to stay engaged. This element of personal growth and development is key for staff members to maintain high levels of satisfaction in their careers.
When you invest in your employees, they'll stick around and invest back in your organization. However, if you fail to provide an engaging workplace, you could cost your organization a lot of money in turnover costs.
In other words, it pays to retain employees! When you add up the expenses that accompany hiring, training, and getting new staff up to speed, it becomes very expensive to start seeing return on a new hire. If you're curious about how much you might be actually spending on employee turnover, this calculator can help you identify the cost of not retaining your team members.  
Of course, professional development isn't the only way to retain employees, but it is one of the most effective. 93% of employees say they would stay longer at their jobs if their employer invested in their careers.
Fundraising Efficiency
Training your staff members to become better professionals leads to new ideas for efficiency at your organization and increased productivity overall.
For instance, if you focus on developing communication in your organization's future leadership, and they're currently in a fundraising position, they'll likely transfer those skills to communicate effectively with your supporters. This results in higher fundraising revenue for your nonprofit.
Organizational Growth
Not only will individual staff members become more efficient in their position at your organization, but they'll also teach their coworkers to do the same. Good habits and ideas will trickle down the ranks to help your nonprofit grow from within.
The last thing you want at your organization is for your leadership to leave. But what's worse is when they leave without leaving their mark on your other team members. Help all team members grow and develop, then also encourage them to help one another create the most holistic growth strategy at your organization.
Resources to Implement Development Opportunities
Developing leaders at your organization helps in multiple ways for both the individual and your organization as a whole. But how can you pursue this development? We've pulled some of the top resources we discuss in The Nonprofit Leadership Alliance guide to professional development, including guided online resources, books, and journals.
Guided Online Resources
You can find plenty of guided online resources to help your team learn and develop. What constitutes these guided resources? Usually, they're structured as online nonprofit courses that help walk learners through challenging material.
Generally, these online courses are designed with modules that guide individuals through content one bit at a time, with various elements and engaging opportunities to enhance the learning experience. For instance, you might read through definitions of keywords on one module, then watch a video to provide an example of what you just learned in the next.
Books
Lessons can be learned from just about any literature, from an instructional pamphlet to a children's novel. In particular, there are books targeted to the nonprofit sector that you can lean on to gain general knowledge on a range of topics.
Look for books published by your favorite consultant or ask them for recommendations. Then, invite your team members to read these books and take notes on their insights. You might even start a lunch-time book club to cover some of these insights and to discuss how they can be applied to your organization.
Journals
There are publications everywhere that keep tabs on what's happening in the nonprofit world. Keeping up with academic journals and other publications, like blogs from trusted sources, is a great way to keep up with the latest trends in the nonprofit industry.
Quickly advancing technology and legislation updates usually take a while (at minimum a month) to hit the nonprofit course scene, and even longer to make its way into books. That's why it's important to also encourage staff members to keep up with journals, blogs, and other online reading materials to understand the latest news. Everyone will learn how to effectively react to it and make decisions for your organization.
Wrapping Up
Professional development for nonprofit leaders is a key aspect of growth for the entire organization. According to Double the Donation, 85% of employees are not engaged in the workplace. But providing professional development opportunities can change that.
Ready to get started? Choose a development resource and dive in!
---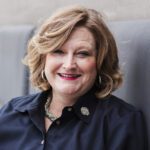 Susan Tomlinson Schmidt has dedicated her life to serving others through more than 25 years advancing the missions of social-impact organizations. Currently, Schmidt is the Nonprofit Leadership Alliance president, an organization that develops talent for the nonprofit workforce.
She received her master's in public administration from the University of Memphis and is a Certified Nonprofit Professional. Schmidt and her husband, David, a professional chef, have two sons, Patrick and Walker. They live in Leawood, Kansas.