A guest post by Mike Snusz of Tatango
Your nonprofit's donor stewardship strategy is a cornerstone in nurturing meaningful relationships with your supporters. You might already be using media like email and direct mail to connect with donors, but have you also considered leveraging text messaging?
Text messaging offers an open rate of 99% and read rate of 90% within just three minutes of sending, far surpassing the efficacy of traditional communications. In a crowded digital landscape where grabbing your donors' attention is essential to your success, text messaging can be a game-changer in your efforts to connect, engage, and retain donors.
In this article, we'll explore the top ways you can use text messaging to build relationships over time:
Invite Donors to Upcoming Events
Send Thank-You Messages
Acknowledge Milestones and Anniversaries
Share Fundraising Updates
Invite Donors to Upcoming Events
Engaging your newest donors and immersing them in your organization's mission is pivotal to building strong relationships. By text messaging, you can extend invitations to upcoming events, providing an avenue for supporters to witness your nonprofit's impact firsthand.
For example, let's say you're a higher education institution aiming to steward strong relationships with your alumni. You might have an upcoming event where current students can meet alumni working in STEM fields. Leveraging your text messaging platform, you can segment your contact list by alumni who majored in STEM fields and send out an invitation to your event.
This best practice extends well into the nonprofit sector, too. For example, if you're a marine conservation nonprofit, you could invite donors who have demonstrated interest in sea turtle conservation to a topic-focused luncheon that discusses your efforts to restore sea turtle populations. Include a mobile-friendly registration link to your event within the text so your supporters can sign up from their phones with no extra hassle.
Send Thank-You Messages
Expressing gratitude is at the core of effective donor stewardship. According to Aly Sterling Philanthropy's guide to donor stewardship, sending heartfelt and timely thank-you messages immediately after a donation is given can leave a lasting positive impression, showing donors that their contributions matter. With texting's high open and read rates, you can power off thank-you notes that supporters are bound to see just moments after they give.
In your thank-you messages, make sure to include the following details:
Donor's first name: A personalized greeting like "Dear John" instead of "Dear Donor" is much more likely to grab your donors' attention and encourage them to read your message.
The specific amount they gave: No donation is too small! Make sure to reference the specific donation amount supporters gave. If donors gave a large contribution, you might consider using additional stewardship strategies like calling them on the phone or setting up a meeting to thank them in person.
How it made an impact on the particular campaign: Explaining how supporters' donations helped to advance your mission will reinforce that they gave to a worthy cause.
Manually including these specific details in each of your text messages is nearly impossible and would eat up way too much of your nonprofit's time. Instead, invest in a nonprofit text messaging platform that offers personalization and automation abilities. By saving time with the right technology, your nonprofit can focus on honing your content strategy and strengthening your text-to-give campaign overall.
Acknowledge Milestones and Anniversaries
Recognizing important milestones and anniversaries in donors' lives enhances the personal connection between them and your nonprofit. With text messaging, you can spread some cheer on these special occasions with ease and feel confident that donors will see your messages.
Send texts that acknowledge important dates for your donors, like their:
Birthdays
Anniversaries
Graduation
You can also reflect on milestones as they relate to your organization, such as highlighting:
Anniversary of a supporter's first donation
Anniversary of the first time they volunteered
Milestones like donating over $500 to your organization since they first became a donor
This will show supporters that you value them as individuals and deeply appreciate their ongoing support. Plus, this will help to reengage supporters who haven't given back in a while.
You can even tie these milestones/anniversaries to your fundraising goals by asking donors to continue their support and give to your upcoming campaign when appropriate. For example, if a donor's birthday is coming up, you might send a text message out a week in advance that invites them to lead a peer-to-peer fundraiser and collect donations in honor of their special day.
Alternatively, you could create and send a digital card that acknowledges an anniversary or milestone and encourage supporters to share it on their social media accounts. This will help your nonprofit gain exposure among new audiences and attract potential new donors.
Share Fundraising Updates
Transparency is of the utmost importance in building trust with donors. Tatango's guide to text-to-give explains that sharing regular text updates about how your fundraising is progressing and how donors' gifts make a difference can help donors feel more invested in your mission.
For instance, your nonprofit might text your supporters:
An celebratory message when you reach the halfway point of your fundraising goal
Stories from beneficiaries whose lives have improved because of donor support
A video that highlights your nonprofit's impact on the community and how donations from your text-to-give campaign will advance your efforts
These updates convey your commitment to using their donations effectively and can spur continued engagement. After you share updates, make sure to connect them back to your campaign by inviting donors to push your fundraising goals forward. Create a brief and straightforward call to action that asks donors to give or spread the word about your campaign to friends and family.
Wrapping Up
Incorporating text messaging into your donor stewardship strategy offers an unparalleled opportunity to elevate your engagement efforts. By engaging in proactive relationship-building and communicating directly with supporters by text, you can significantly bolster your donor retention rates and cultivate enduring partnerships. Ensure you're working with a top nonprofit text messaging platform to send messages with ease.
---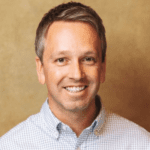 Mike Snusz brings 19 years of digital fundraising experience to his role as Director of Nonprofit Customer Experience at Tatango, a text messaging platform for nonprofits and political campaigns.
Prior to Tatango, Mike spent 15 years at Blackbaud leading a team of digital consultants that helped nonprofits improve their online fundraising, monthly giving, email marketing and peer-to-peer fundraising programs. Mike started his nonprofit career managing the Ride For Roswell from 2003 to 2005 in his hometown of Buffalo, NY.