Why do donors give? Because they want to know they made a difference.
Sending the ideal thank-you letter is a good start. You can ward off donor's remorse and make the person who pulled out their credit card or checkbook feel immediately, "That was a good decision. I did the right thing."
But if that's all you do to say thanks, chances are very high that the next time you ask, they won't give again. They may not even remember they gave the first time!
So, one of the best ways your nonprofit can say "Thank you" to donors is to give them what they want. Show them the difference they made: the impact of their donations.
How do you do that? Who's doing a good job of it now that you can emulate?
Example: The Welcome Project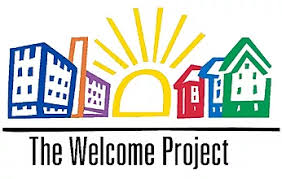 Back in May, I asked my friends on Facebook:
Question for my friends who donate to their favorite charities: which organizations are doing an especially good job right now of letting you know what your donations are doing for people in need?
More than one person mentioned a local organization that I've supported for years, The Welcome Project. The Welcome Project builds the collective power of immigrants to participate in and shape community decisions.
Since the November 2016 election, TWP has pushed the city government and schools of Somerville, Massachusetts to serve the needs of all its residents–no matter what is happening in Washington. Since the start of the pandemic, it has created a fund to help immigrants who aren't eligible for other kinds of relief.
What is TWP doing to tell its story…and to let donors know they are making a difference?
On its website, TWP has helped immigrants to find the help they need during the pandemic, from food to small business loans. It provided the information in English, Spanish, Portuguese, and Haitian Kreyol.
By email, the Executive Director issued a strong and personal statement about the death of George Floyd. He also spotlighted the need to enforce the mask wearing ordinance without giving police an excuse to target people of color.
By social media, TWP invited its friends and supporters to:

Advocate for efforts to clean up air pollution that's affecting communities of color more than anyone else.
Stand up and be counted in the U.S. Census.
Assist TWP in analyzing the Mass. police reform bill being considered in the state legislature.
Lobby for a state law making drivers' licenses easier to obtain. (One of Somerville's state reps is the sponsor of the bill.)
TWP also presented useful information about events affecting immigrants at the local and the national level, from Covid testing to DACA.
As a donor myself, when I see and hear all this news from the Welcome Project, I feel:
Gratified that the organization I supported is so active.
Included in its efforts, almost as if I were there.
Informed about issues I care about.
Empowered to take action, from attending demonstrations to lobbying the legislature.
Identified with TWP. They make me feel, "This is my organization–I am a part of it."
And although I have already donated to the organization and to the immigrant assistance fund, the next time they ask, I will be more likely to make an additional gift. Because I know it makes a difference when I do.
Does your nonprofit say thank you by keeping donors informed and involved? Look at this example to learn how.
Click To Tweet